All Section, City
Our education system needs to be changed: Dipu Moni
---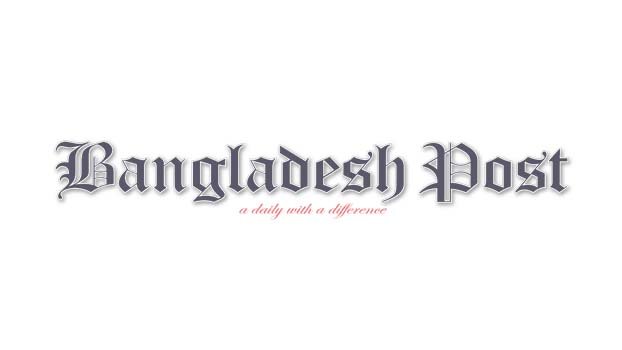 Education minister Dipu Moni said that the education system of Bangladesh needs to be changed and all have to cope with the changes to make a better country and make the population skilled.
The minister made this assertion at the inauguration programme of the birth centenary of Bangabandhu Sheikh Mujibur Rahman and the independence of Bangladesh festive held at Rajshahi University on Friday.
Rajshahi University on Friday started a 6-day special festivity in two steps to mark the birth centenary of Bangabandhu Sheikh Mujibur Rahman and the golden jubilee of the independence of Bangladesh.
Education Minister Dipu Moni was present as the chief guest of the inauguration of the celebrations while RU vice-chancellor professor Golam Sabbir Sattar chaired that started at 12.30 pm at 'Sabas Bangladesh ground' in the university. A discussion meeting named 'Jatir Pitar Rajnaitik Pragga o Karmamay Jibon' was held on the inauguration program.
Earlier, Dipu Moni reached the campus at 12.00 pm. After that, she visited the graves of Shaheed Shamsuzzoha and Hasan Azizul Huq, who died earlier on November 15. And she inaugurated the construction works of Sheikh Hasina hall of the university.
Dipu Moni said, Our Prime Minister Sheikh Hasina is doing great and we have to do such things coping with her and we need to give importance to education. We have to stay prepared for the 4th industrial revolution. We will make the population skilled and for that, we need to make changes to our education system.
Apart from the central program at Sabas Bangladesh ground, several cultural events will be held there including music, play, dance, dysmenorrhea and book fair.
The events will continue on 3-5 December and 11-14 December.
Rajshahi city corporation mayor AHM KhairuzzamanLiton, RU vice-chancellor professor Golam Sabbir Sattar Tapu, pro-vice-chancellors professor Choudhury M Jakaria and professor Sultam Ul Islam Tipu, National University vice-chancellor professor Mashiur Rahman spoke while RU registrar professor Md Abdus Salam conducted the programme.