National, Back Page
Official post not essential to contribute to development: Tajul
---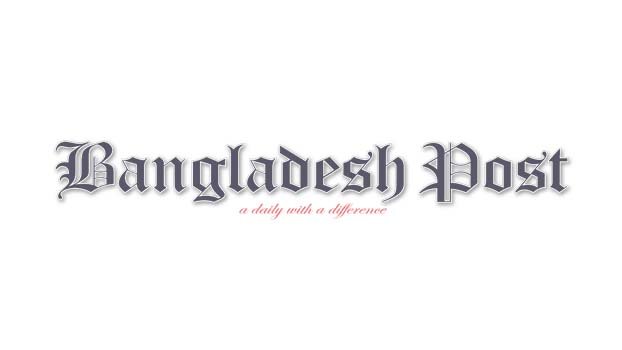 Not everyone has to be a member-chairman or part of an official entity to engage themselves in the service of the people and contribute to the development and prosperity of the country.
It is wrong to think of it as a failure if one is not a member-chairman. Without being a people's representative, one can still contribute to the development of the country if a patriotic mentality exists.
Minister for Local Government, Rural Development and Cooperatives Md Tajul Islam made the remarks while speaking as the chief guest at the biennial general meeting of Cumilla Journalists Forum Dhaka (CJFD) at the National Press Club in the capital on Friday.
"We have class differences, differences of the profession, and differences of religion. However, everyone should be given the respect they deserve. All professions should be respected. We have to forget all the differences and work together for the development of the country," he said.
He said that the laws of district councils, upazila councils, union councils, municipalities and city corporations are being amended to make local government institutions strong and up-to-date. The draft amendments to the district councils and municipalities have already been passed by the cabinet.
Referring to his role as chairman of the cabinet committee set up to free rivers around Dhaka, prevent pollution and restore navigability, Mohammad Tajul Islam said that many rivers and canals in the capital have been evicted. Two city corporations and Bangladesh Inland Water Transport Authority (BIWTA) are conducting operations to recover them.
Out of the 1,073 acres of land reserved for a water retention pond in Kalyanpur, only three and a half acres have been occupied and houses have been built. The city corporation has been instructed to evict the occupants by evicting them, he added.
Regarding the Detailed Area Plan (DAP), he said, "In early 2021, Prime Minister Sheikh Hasina assigned me as the convener of the Detailed Area Plan (DAP). In the last one year, I have also conducted seminars and exchanged views with people of different professions during the pandemic. After resolving various issues, the cabinet committee finalized it on December 30. Now it is waiting for the gadget."
Md Tajul Islam said that like the rest of the country, extensive development activities are being carried out in Cumilla. Several development projects have been taken up. If these are implemented, there will be a huge change in Cumilla.
He called upon the people of all walks of life, including public representatives, government officials and journalists to work in harmony for the development of Cumilla and turn it into a clean and tidy city.
Acting President of CJFD Shariful Islam presided over the meeting while a member of Advisory Council of Bangladesh Awami League Mozaffar Hossain, Journalist Leader Shawkat Mahmud, Editor of Bangladesh Pratidin Naeem Nizam, Managing Director of Ekattor TV Mozammel Babu and General Secretary of CJFD Sajjad Hossain also spoke at the event.