City
Nowfel inaugurates reconstruction work of Ctg Kedarnath Jor Shiv Temple
---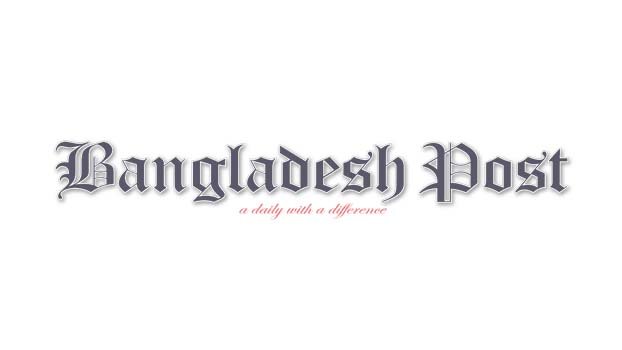 Reconstruction work and foundation slab of Enayat Bazar Kedarnath Jor Shiv Temple has been laid. Sanatan Dharma Sangsad Committee President Uttam Dey and Temple Management Committee Chief Coordinator Shibu Prasad Chowdhury laid the foundation stone in the presence of Deputy Education Minister Barrister Mohibul Hasan Chowdhury Nawfel.
Enayet Bazar Ward Councillor Salim Ullah Bachchu, Women Councillor Nilu Nag, Bipu Ghosh Bilu, Manindra Kumar Dey, Mahadev Ghosh, Dulal Majumdar, Narun Dhar, Kanchan Bhattacharya, Ajit Bhattacharya, Biplab Dey, Tutul Majumder, Mangal Paul, Ashish Nath, Shyamal Dey, Prakash Ghosh, Joy Dev Biswas, Naujbal Majumder, Ruma Das, Ratan De, Tuhin Chowdhury Shanu, Tapan Dey, Suman Singh, Biplab Ghosh, Nasjeev Das, Tanmoy Dutta, Saurabh Bhattacharya, Puja Committee of Goalpara Mahila Sangh. Prakash Ghosh of Rudra Goalpara Mangalamoyi Kali Mandir Committee, Shimul Das, General Secretary of Bajradham Mandir Committee, Mrinal Kanti Dutta, General Secretary of Pukur Par Balak Sadhur Ashram of Nandankanan Rath were present in it.
Speaking as the chief guest, Barrister Mohibul Hasan Chowdhury Nawfel said, Jor Shiv Mandir of Kedarnath Colony in Enayat Bazar Ward of the city is one of the oldest temples of Sanatan religion.
It continues to play an important role in propagating Sanatan Dharma in the greater Chittagong region. I applaud this initiative to make this temple more attractive by renovating this ancient temple. By reforming all religions and religious institutions, under the leadership of Sheikh Hasina, Bangladesh is moving ahead with the non-communal spirit of the great liberation war and will move forward at a fast pace.
At this time, he called upon all the rich people of the society to come forward for the restoration of the temple.