City
Nobody is being arrested for political reasons: Hasan
---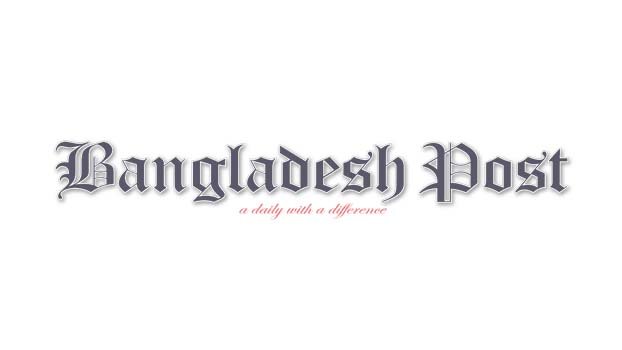 Information and Broadcasting Minister Dr Hasan Mahmud has said that activists are being arrested in raids before the BNP rally are not being arrested for political reasons.
He said this to reporters after a meeting with Japanese Ambassador Ito Naoki in the conference room of the Ministry of Information at the Secretariat on Monday (December 5).
When asked about the BNP's complaint that mass arrests are going on around the December 10 rally, he said, look, the government is conducting a special operation on the occasion of Victory Day from December 1 to December 15, and the upcoming New Year celebrations and Martyrs' Intellectual Day. Every year such special campaign starts from 1st December. There are fire terrorists in BNP, those who carried out fire terror in 2013, 2014 and 2015, killed people, they are the leaders and workers of BNP. If any of them are arrested, it is a legal matter.
The minister said that no one was arrested for political purposes. Those who funded and ordered the arson have not been arrested yet. People think they need to be arrested too.
BNP now wants to move out of Nayapaltan and hold rally in Kakrail, Arambagh or Motijheel area. When asked to comment on this, the Information Minister said, I saw on television, if they get an alternative proposal, they will work on it. Yes, there are options.
The public meeting is held in the Maidan. Public meetings do not take place on the streets. It is not the work of any responsible political party to hold public meetings by stopping vehicles and terrorizing people.
He said, if there is a little suffering in Awami League's public meeting, some newspapers write that "people have suffered in the public meeting". I don't see those newspapers now writing about BNP's desire to hold public meetings on the streets.
The Information Minister said, yesterday we held a public meeting in Chittagong, which was attended by millions of people.
An area of five square kilometers was occupied by people. But we gathered in Maidan itself. All major gatherings of Bangladesh have been held in Suhrawardy Udyan. But BNP does not like it. They only like roads. Busy roads, where there is population and trade, they prefer.
Because cars and horses can be vandalized, various institutions can be set on fire. That is why they want to rally on the streets.
Hasan Mahmud said that outgoing ambassador of Japan Ito Naoki came to meet. I thanked them for their role in our freedom struggle and for their role in the development of Bangladesh till today after independence.
A few days ago, 50 years of Japan-Bangladesh friendship was celebrated, the information minister said, many Japanese projects are ongoing in Bangladesh. We are discussing it. We are going to inaugurate the Japanese Special Economic Zone in Narayanganj on Tuesday (December 6). Japan has shown interest in setting up a special economic zone at Mirsrai Bangabandhu Industrial City. The first phase of the Matarbari deep sea port is nearing completion. They have been discussed.
The information minister said that the outgoing ambassador of Japan can sing in Bengali, I asked him, what will happen to your Bengali singing practice if you go to Japan? It should continue. In this way various issues were discussed with him. We discussed politics of denial, politics of confrontation. The culture of saying no to everything should stop.
The joint general secretary of Awami League said, I have brought up the conflicting politics of BNP and its allies in front of him. He also agrees that these are obstacles to development. While talking to me, he expressed hope that everyone will participate in the next election.
Whether there was any discussion about the Prime Minister's visit to Japan; When asked, he said that there was no discussion about the visit. Because the tour has already been postponed. So the foreign ministry will discuss the visit.