Country
No victory can be compared to the victory of Dec 16: MA Salam
---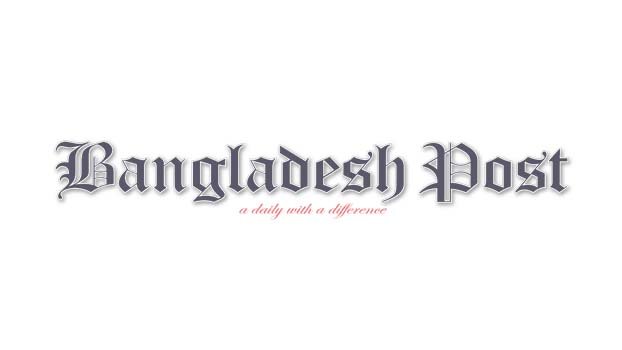 Bangabandhu means Bangladesh, Bangabandhu means independence, Bangabandhu means victory, commented MA Salam, President of Chattogram North District Awami League and Chairman of Chattogram Zila Parishad.
He said this while addressing a discussion meeting at the temporary office premises of Chattogram Zila Parishad on Wednesday on the occasion of celebration of Great Victory Day, Mujibbarsha and Golden Jubilee of Victory.
He said that this victory was achieved under the leadership of Bangabandhu in exchange for a river of blood.
There is no other victory compared to this. There is no such victory day in the history of most of the countries of the world.
He further said that no other government has made all the provisions including allowances and state status for the heroic freedom fighters. Yet the contribution of the freedom fighters is incomparable. It's priceless. Their debt will never be repaid.
MA Salam said that after killing Bangabandhu in his own family in the brutal massacre on August 15, the subsequent governments could not kill the great ideology of the liberation war.
This great ideal has been further elevated under the leadership of Sheikh Hasina, daughter of Bangabandhu. Besides, Bangladesh is developing at an irresistible pace in all indices.
He called upon all the people of the country to join the procession of development by becoming ideal people.
Chattogram Zilla Parishad Chief Executive Officer Shabbir Iqbal presided and Zilla Parishad Secretary Md. Didarul Alam conducted the function. Chattogram North District Awami League General Secretary and Zilla Parishad Member Sheikh Mohammad Ataur Rahman, Bir Muktijoddha Shahidul Haque Chowdhury, Bir Muktijoddha Sarwar Kamar Dulu, Chattogram Zilla Parishad Reserved Women Member Dilwara Yusuf spoke.
Chattogram Zilla Parishad members Zafar Ahmed, AMM Dilsad, Shawkat Alam Shawkat, Debabrata Das, Mohammad Jasim Uddin, Advocate Umme Habiba, Dilwara Yusuf and Executive Engineer Mohammad Monirul Islam were present on the occasion.
It may be mentioned that Chattogram Zilla Parishad has organized a two-day colorful program on the occasion of Great Victory Day, Mujibshatvarsha and Golden Jubilee of Victory. The heroic freedom fighters present on the occasion were dressed in scarves and best wishes were given.