All Section, City
No oil, gas crisis in country, anti-nationalists spreading propaganda: Khalid
---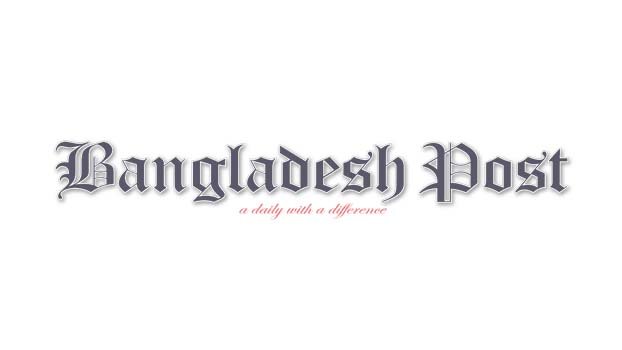 State Minister of Shipping Khalid Mahmud Chowdhury MP said, keeping in mind the world situation, the government has taken some advance steps so that no harm comes to Bangladesh, so that it does not fall into any crisis.
Anti-national politicians are calling it a crisis. So that the people of Bangladesh do not fall into any crisis in the future, the government has taken that measure. Those who are talking about the crisis, they are politically in crisis and spreading misinformation. As long as the country is in the hands of Sheikh Hasina, Bangladesh will not lose its way.
The construction of Ashuganj Inland Container Terminal has progressed a long way. The consultant has already been appointed. Ashuganj river port will be an international river port.
The state minister said these things to the journalists after laying the foundation stone of Bangladesh Awami League's 6-storey office building in Bancharampur upazila of Brammanbaria district on Wednesday.
Later in the discussion meeting organized by Bangladesh Awami League on this occasion, he said in the speech of the chief guest, Bangladesh is moving forward. Prime Minister Sheikh Hasina has shaped the development of Bangladesh. The Prime Minister has taken Bangladesh to a place of self-esteem, pride and pride. He built the Padma Bridge with his own funding. Padma Bridge has taken our country and nation to a place of dignity.
Bancharampur Upazila Chairman and Upazila Awami League President Md Sirajul Islam presided over the event, among others former State Minister and Chairman of the Standing Committee on Disaster Management and Relief Ministry Captain AB Tajul Islam (Retd) MP, Dhaka Metropolitan Awami League Joint General Secretary Mohiuddin Ahmed Mahi, Bancharampur. Upazila Awami League General Secretary Md. Nurul Islam, Bancharampur Municipality Mayor Tafazzal Hossain Bhuiyan and others.
The state minister said that there is no other leadership except Sheikh Hasina to deal with the load shedding problem. This is a temporary problem. It will be resolved soon. There are many conspiracies against the country. Everyone should be united on these issues. Even in difficult situations, one must be vigilant to avoid discord. He said, arrangements will be made to dig an area of 10 km in Meghna river.