National, Front Page
No let-up in chemical hazard
Business of the substances goes on in Old Dhaka
---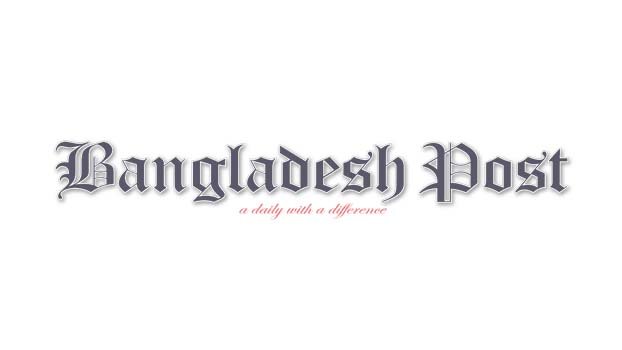 Chemical business in the capital's Old Dhaka area is still continuing despite repeated fatal accidents.
Businessmen say they have no other option but to continue the trade where they are as they are yet to get a new location from the government.
As the new Chemical Industrial Park is not ready as yet, many businessmen think that the whole process would be time consuming and commercially hampering when the pandemic has already negatively impacted businesses in general.
Joint secretary of Bangladesh Chemical and Perfumery Merchant Association, Md Shofiqul Islam Milon told Bangladesh Post, "Our business is totally import based, and before importing our goods we have to pay tax and vat to the government. Doing business with our own money, we do not want to listen to any allegations. We want a separate site for our chemical business. We are ready to shift, but when we will get our relocation address, we do not know".
"As far as we know, only land allocations and some other development work have been completed at Sirajdikhan for relocation of the chemical industries. How long it will take to complete the whole project, no one knows, he added.
When the construction of the warehouse will be completed and when the chemical warehouses will be removed from old Dhaka, we do not know."
Negotiations have been going on for more than a decade to remove the chemical warehouses from old Dhaka. But so far the process of transferring these warehouses has not started.
As a result, fires from chemical shops and warehouses in residential buildings continue and many people are losing their valuable lives.
According to the Bangladesh Chemical and Perfumery Merchants Association, the Industries Ministry has not yet decided any process of relocation, how many warehouses will be shifted and who are in the process is still unknown. These tasks will take at least a year to complete.
According to the ministry, there are about 4,000 chemical factories and warehouses in the capital's Old Dhaka. These extremely flammable liquids warehouses are putting the residents in the areas at grave risk. On 20 February 2019, 71 people lost their lives in a fire at a perfume factory and warehouse in Churihatta.
Earlier, on June 3, 2010, 123 people lost their lives in a terrible fire at a chemical warehouse in Nimtali, Old Dhaka. The government had said that the chemical warehouse would be removed from old Dhaka after the Nimtali tragedy.
The same promise was made again by the government after the Churihatta tragedy. Four people, including a woman, died in a fire at a chemical godown on the ground floor of a six-storey building adjacent to the Armanitola playground in Old Dhaka on April 23.
According to Bangladesh Small and Cottage Industries Corporation (BSCIC), land allocation of the Sirajdikhan, Munshiganj BSCIC Chemical Industrial Park has already been completed. Now the authorities concerned have started land filling work there, which was scheduled to be completed by this June.
When contacted, an official of BSCIC told this journalist that, "Land filling work of the chemical industrial park has begun, a total of 15 dredger machines are continuously working to fill the land. As we are using a good number of dredgers we hope to complete the land filling work within the stipulated time".
The project to set up a Chemical Industrial Park on 308 acres of land at Sirajdikhan in Munshiganj was approved by ECNEC at an estimated cost of Tk 1615 in May 2019. Land acquisition and land development are major works of the 17 construction packages under the project.
The BSCIC Chemical Industrial Park is scheduled to be completed within June 2022.
Architect Iqbal Habib told Bangladesh Post, "Relocation of chemical warehouse is not getting momentum yet, as there are too
many stakeholders engaged with the process.
Industries ministry, BSCIC, RAJUK, Department of Explosives, and other government organisations are involved with this.
I think, one man with a strong organizational capacity should be appointed here, and only then it can be implemented early".
"Earlier some interim projects was taken by the government organisations but those also not established
properly," he added.
When asked how those unwanted incidents can be minimised he replied, "Some fatal incidents which occurred earlier, investigation and trial of those did not see light finally.
If those kind of incident is identified as 'Death due to negligence' and strong punishment ensured, may help to minimise such unwanted incidents".