National, Front Page
No health rule in DITF
---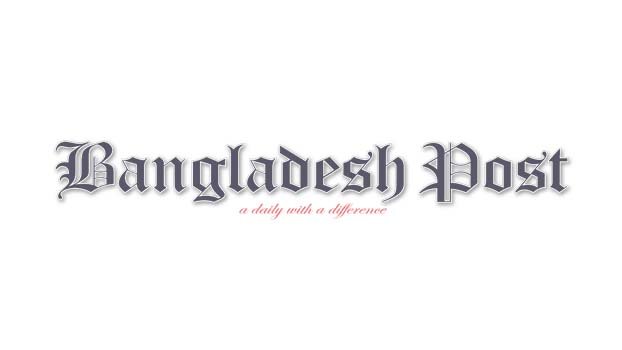 A large number of people gather at the Dhaka International Trade Fair (DITF) and do not maintain health rules despite the government imposing strict rules to ward off the rising coronavirus new variant.
People, particularly youths were found thronging the fair amid much enthusiasm and showing good responses in buying different products, including cookeries, cosmetics, clothes, jewellery and so on despite the corona pandemic.
This time, the trade fair is being held on its permanent premises at the Bangabandhu Bangladesh-China Friendship Exhibition Center (BBCFEC) in Purbachal on the outskirts of Dhaka.
Different companies and sellers in the trade fair premises are displaying local and foreign products, including electronics, apparel, jute and leather goods, furniture, plastic products, handicrafts and various food items, in their stalls.
Taking to Bangladesh Post, many pavilion-in-charges of companies said they have come up with a whole new range of products in different sizes and designs at the month-long Dhaka International Trade Fair.
They said it has been great to have a fair here (Purbachal) as an open environment.
We are happy as sales of different items have marked a rise from the last few days, they said.
Papiya Khatun, a salesperson of Jhumka jewellery, said they were happy with sales of their jewellery of different designs as large numbers of customers started crowding their shop.
Touyab Hossain, a resident of Gazipur, said, "I visit the trade fair every year and purchase various items. There are plans to buy some household items for the family."
Tania Islam said, "I am looking for big discounts. I bought some clothes at a big discount. Besides, I bought food items at Tk 500 and packages and toys for my children."
However, this year's trade fair features several special arrangements, including DITF e-shop, small scale medical centre, blood donation centre and others.
A total of 225 stalls including 23 pavilions, 27 mini pavilions, 162 stalls and 15 food stalls of various business groups, companies and individuals from home and abroad are taking part in the fair this time.
Apart from business stalls and pavilions, there are food courts, restrooms, and a playground for kids at the fair.
The gate of the international trade fair opens at 10 am every day and closes at 9 pm, except for government holidays when the fair runs till 10pm.