National
Newly-built cyclone centre washed away in Chandpur
---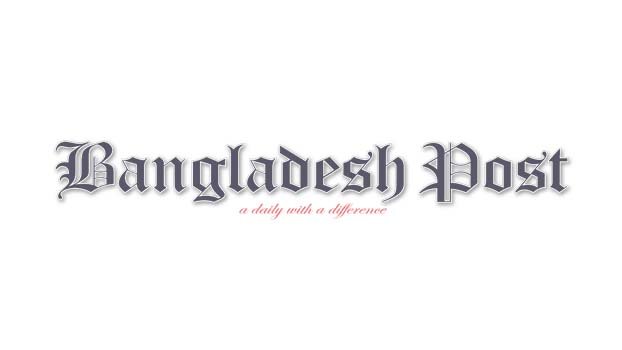 The erosion of Padma-Meghna in Rajrajeshwar Union of Chandpur Sadar Upazila has started again. In the last 10/12 days, severe river erosion has occurred due to the strong current of flood waters coming down from the north.
Throughout the day on Friday, the severity of the erosion spread more widely in the area around Daniti. On this day, the newly constructed 3-storey Rajrajeshwar Omar Ali School cum Cyclone Center has been washed away by the river. Only two months ago, this beautiful building was handed over to the authorities.
In addition, more than 200 houses have been relocated in the last few days. About 500 more homes are currently under threat of demolition.
Parvez Gazi Rani, contractor representative of Omar Ali School cum Cyclone Center and UP member said, "At the time of site selection of the building, the river was 15 km away. Under the direction of the Education Minister Dr. Dipu Moni, we completed the construction of the building very quickly and handed over the building to the authorities two months ago".
He added that the newly constructed building already housed school classes as well as many families affected by cyclone Amphan and Fani.
Lcals said that the erosion started at low tide. However, in the history of last 30 years, the horror of the erosion has reached its climax because of the new dam constructed in Naria and Vedharganj areas of Shariatpur. As a result, the current is dangerously hitting the banks in Rajeshwar union.
Haji Hazrat Ali Bepari, Rajrajeshwar UP Chairman, said the water from the upper reaches flowed into the Bay of Bengal through the river Chandpur at high speed, causing strong waves and cyclones at the confluence of the Meghna and Padma rivers in the char area of Rajrajeshwar Union.
In the last 10 days, several villages of the union including Rajarchar, Khaskandi and Jahajmara have already been washed away by the river. More than 200 homes have been relocated. At present, about 500 more houses are under threat of demolition.
He further said, "Before the demolition started, we have written to the UNO and the upazila chairman to protect the houses of the people including the cyclone center and community clinic".