All Section, Art & Glamour
New ways of wearing earrings
---
Ear piercing is considered to be one of the oldest forms of body modification, with artistic references and written records from cultures across the world, dating back to early history. And, women have somehow always found it fashionable to flaunt various metals and gemstones on their ears, whether they are old school or belong to the neo era. But with changing fashion, ways of wearing these ear ornaments have also seen a twist of sorts. Women and men are experimenting all the more now and every new step in the direction becomes no less than a trend. It's 2020, and the world of earrings has witnessed a sea change and we look at the new trends rocking the earring industry.
One is not alone
We have always been conditioned to wear two earrings, but this year, all the big fashion shows pushed for one significant change. According to the collections showcased at Paris Fashion Week, one earring trend is the latest update that will make you look completely in vogue. The single earring look grabbed all the eyeballs at the Spring 2020 runways from Prabal Gurung's to Marc Jacobs'. So, fret not if you have lost an earring, you can very well do with the part you are left with. Pick and choose from bangle earrings, stone studs or diamond drop earrings and you are set to rock the trend.
Hoops
They began as ring earrings and have grown into full-fledged metallic rounds that girls love wearing today. And, are they trending? Yes, they are! They have found a place in Proenza Schouler's latest collection and also spotted at Versace's. Also, not to forget, Gucci went big with these huge earrings too.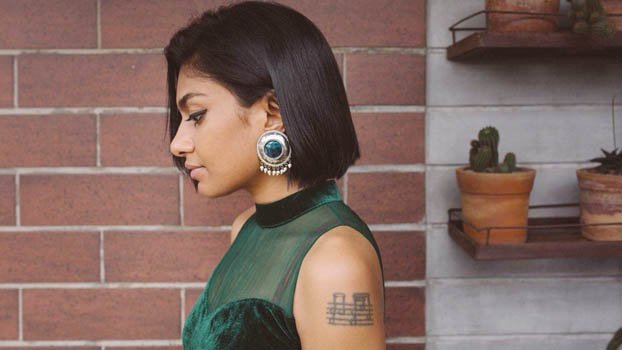 Who said earrings need to match?
Another trend that went wild on the ramp this year was wearing mismatched earrings and it got popular when designers sent models sashaying down the runway flaunting just two different earrings. Want to experiment? Just mix and match from sculptural, geometric, dangling and hoop silhouettes.
Colour riot
If you like to stick to gold and diamonds, when it comes to earrings then it's time to try out something new and dabble with an explosion of hues brought on the ramp by biggest designers in the world. With gold, platinum and other metals as the base, designers like Marc Jacobs and Brandon Maxwell have pushed for colourful earrings with floral and beaded inspirations, and they are worth trying. —TOI