Country
New traffic police box for Gaital Bus Terminal
Police aims to modernise traffic system
---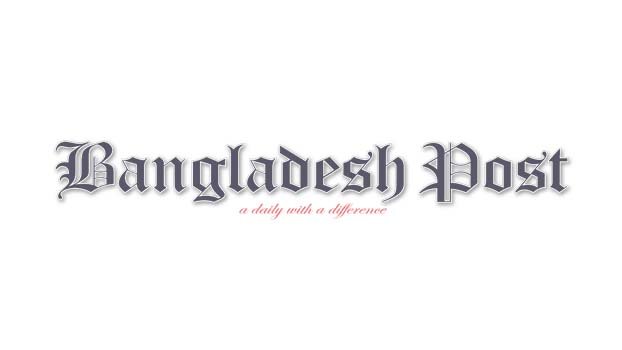 Kishoreganj Police Super Mashrukur Rahman Khaled BPM (Bar) inaugurated a traffic police box at Gaital Bus Terminal in the town. He officially inaugurated the visually pleasing traffic police box at noon on Wednesday at the initiative of the traffic department to control traffic congestion in the district town.
Zila Sarak Paribahan Malik Sommittee Convener Lalin Raihan Suvra Shahin presided over the function. Additional Police Super (Admin) Mustak Sarker, Additional Police Super (Crime) Nura Alam, Additional Police Super (Sadar Circle) Al-Amin, District Mohila Awami League General Secretary Bilkis Begum, Zila Sarak Paribahan Malik Sommittee Member Secretary Sheikh Farid Ahamed, Ispahani Company Divisional Manager (Marketing) S.M Anamul Hoque, Kishoreganj Model Police Station Officer-in-Charge Mohammad Daud, Traffic Inspector (Admin) Md Shajahan, Traffic Inspector Hamid, Zila Motor Vehicle Labour Union President Kaiser Ahmed Kaiyum, Gaital Bus Terminal Convener Khaled Bhuiyan and others also present at that time. Traffic Inspector Md Aminur Rahman conducted the function.
Police Super Mashrukur Rahman Khaled said, the traffic system is being modernized. As part of this, a traffic police box has been set up at Gaital bus stand. The traffic system is being streamlined to improve the quality of civic services. Earlier, traffic police boxes have also been set up at Gaital Battala and Puran Thana intersection in the town.
It is to be mentioned that first aid box, fire extinguisher, potable water and other equipment are available in the traffic box. The traffic police box set up at the Gaital bus terminal will come forward with humanitarian assistance as well as traffic discipline.
Later, District Police Super Mashrukur Rahman BPM (Bar) participated as the chief guest in the awareness meeting against Coronavirus and after the meeting, he distributed masks among the workers.