All Section, City
Nazrul speaks of liberation, equality for the oppressed: Hasan
---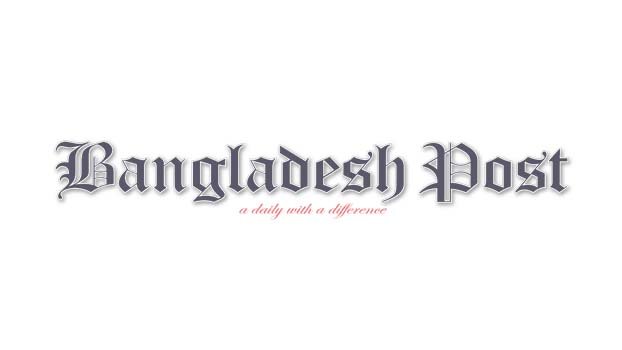 Information and Broadcasting Minister and Awami League Joint General Secretary Dr Hasan Mahmud said that the difference between Kazi Nazrul Islam and other poets who enriched Bengali literature was that he spoke for liberation, for equality, for the oppressed.
His poems and songs have inspired people. He has been repeatedly imprisoned for writing poetry, and his poems and songs have been confiscated. That is why his literary work has made him unique, that is why Kazi Nazrul Islam is unique from other poets.
He made the comments while speaking as the chief guest at a meeting and cultural program organized by Cumilla district administration at the city auditorium premises of Cumilla on Wednesday afternoon on the occasion of the 123rd birth anniversary of national poet Kazi Nazrul Islam.
Simin Hossain Rimi, Chairman, Parliamentary Standing Committee on Ministry of Culture, Com. Nazrul's granddaughters Misti Kazi and Khilkhil Kazi, Comilla Deputy Commissioner Mohammad Kamrul Hasan, Superintendent of Police Farooq Ahmed addressed the meeting. The Information Minister inaugurated the program by flying balloons with the President and guests.
The minister said, "Besides Rabindranath, the poet who has enriched Bengali literature is the rebellious poet Kazi Nazrul Islam. Nazrul is different from other poets, other poets have written poetry, have enriched literature. However, Kazi Nazrul has not only enriched literature, he has spoken for the freedom-loving people, he has accelerated the anti-British movement. The rebellious poet Kazi Nazrul Islam is the proof that a poet can inspire people, liberate people, give them courage and make people rebellious."
"At the same time, Nazrul, the poet of rebellion, liberation, equality and harmony, when communal strife was raging in Bengal and India, chanted the mantra of harmony - Mora, two Kusum Hindu Muslims on the same stalk, Muslim is his jewel, Hindu is his soul," recalls the minister.
He said, "No state has ever been created for the Bengalis in the five thousand year history of the Bengali nation before the establishment of independent Bangladesh by Father of the Nation Bangabandhu." There were independent kings at different times in some Bengali speaking areas but no independent state or state was established. Bangabandhu Sheikh Mujibur Rahman has awakened the sleeping Bengali for thousands of years and for this he was inspired by Kazi Nazrul Islam to speak for liberation, for equality. That is why Bangabandhu Mujib brought the poet to Bangladesh in 1972 as Indira Gandhi." "If the state of Bangladesh had not been created today, it is not known where the Bengali language would have gone. A few days ago I went to Siliguri and Kolkata. . If the state of Bangladesh had not been created, the way we are celebrating the birth anniversary of Kazi Nazrul Islam today, what could we do! That is why I remember Bangabandhu, the national poet as well as the father of the greatest Bengali nation of all time, and pay my deep respects."
Describing the venue of Cumilla as full of many memories of poet Nazrul Islam, the Information Minister said, "Poet Nazrul has come to Cumilla many times, he used to stay in a house in Kandirpar. Nargis had the background of Nazrul's timeless song and that Nargis's home was in Comilla."
Awami League joint general secretary in response to questions from journalists about the BNP's participation in the election in the political context. Hasan said, "In fact, BNP is scared of the election. That is why they do not want to hold parliamentary elections, they do not even want to take part in any election including Union Parishad, City Corporation. I hope they will overcome the fear of elections and lead the party towards elections."
State Minister for Culture KM Khalid said, "Kazi Nazrul Islam's 'Rebel' is a unique general work in the history of poetry. In one night he composed this impeccable poem of Bengali and world literature. At the tender age of 22, in the last week of December 1921, Nazrul wrote this world-conquering poem of 141 verses, the first listener of which was Muzaffar Ahmed."