All Section, City
National Press Club signs MoU with Hyderabad Yashoda Hospital
---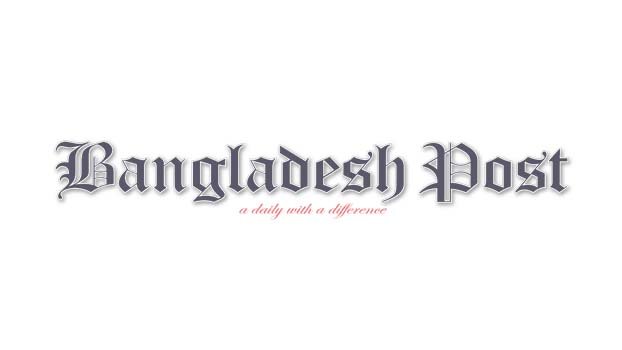 A Memorandum of Understanding (MOU) was signed on Monday between the National Press Club and Yashoda Hospital in Hyderabad, India. Elias Khan, General Secretary, National Press Club and Md Shahinur Rahman, Bangladesh Country Manager, Yashoda Hospital signed the MOU.
As a result, from now on, members of the National Press Club and their families will get advanced medical services at Yashoda Hospital at a fixed discount In addition, members of Yashoda Hospital Press Club will be provided free pickup and drop off from Hyderabad Airport. Aswell as assist with visa extensions, hotel rentals and doctor's appointments on a priority basis.
Shahinur Rahman, Country Manager, Yashoda Hospital, said at the signing ceremony that the launch of direct flights from Dhaka to Hyderabad has made it easier for Bangladeshi patients to get world class treatment. For those who have been suffering for treatment in other cities of India so far, it has become easy to get all kinds of modern treatment.
Read More: Coronavirus testing booth at National Press Club
He said that Yashoda Hospital is the pioneer of modern medicine in India. The 2400-bed hospital has been undergoing continuous modern treatment for more than 30 years. At present there are three units of Yashoda Hospital in Hyderabad. These are located at Samajigura. Secunderabad and Malakpet. Another 2,000-bed unit is being launched in Hi-Tech City next June. It will be the largest hospital in South Asia. Mr. Rahman said, "You will never feel helpless while going for treatment of diseases, you will get one or another Bengali speaker for helping you."
"If caught early, brain and spine tumors are removed without surgery." he added. Yashoda Hospital is the best in India for the treatment ofall types of chest diseases. One of the best treatments for all typesof cancer. Also famous in Cardiology, Urology, Neurology. Kidney, Gynecology and Liver Medicine.
The Country Manager said that Yashoda Hospital has excelled in Lung Transplant, Heart Transplant, Kidney Transplant, Bone Marrow Transplant and Liver Transplant, which is why it has won the Best Award in India for three consecutive years. Orthopedic treatment including hip, knee joint replacement) Yashoda Hospital is one of thebest in India. Therapeutic methods include robotic surgery, bronchial The rmoplasty, cancer treatment, triple F radio surgery, rapid-arc radiotherapy, and 4th degree of cancer diagnosis, which adds a unique dimension to the medical field.
In every unit of this hospital, you will always find a Bengali translator to solving the language problems for Bangladeshi patients. You will be able to return to the country after completing modern treatment in less time than any other hospital in India.
The Hyderabad city is known as the largest Film City (Ramoji Flim City) in the world. For food lovers, there is the world-famous Paradise Biryani also known as Hyderabad biryani.