Sports, Cricket
National Cricket League kicks off today
---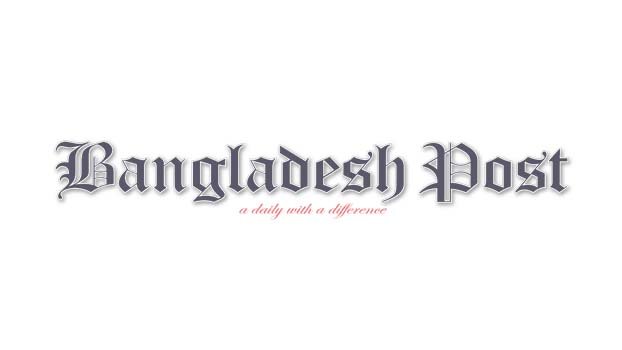 In a bid to shrug off the picnic league tag, The 21st National Cricket League (NCL), a major first class tournament of the country, is all set to roll onto the ground on Thursday with four matches at different venues in the country.
The fans will be enlightened with the big match at the NCL opener as national stalwarts Tamim Iqbal and Mahmudullah Riyad would clash for their respective teams, reports BSS.
Tamim will be a part of his hometown Chattogram Division, though he is not the captain of the team as Mominul Haque is given the role. But Mahmudullah Riyad will lead the Dhaka Metro.
Eight divisional teams as usually are participating in the tournament split into two tiers. Based on the result of the previous edition, Tier-1 consisted with the teams like Khulna, Rajshahi, Rangpur and Dhaka Division.
Tier-2 comprised with Chattogram, Dhaka Metro, Sylhet and Barishal.
At the start of NCL on Thursday, In Tier-1 game, Rajshahi will take on Dhaka at Khan Shaheb Osman Ali Stadium in Fatullah while Rangpur will battle with Khulna Division at Sheikh Abu Naser Stadium in Khulna in another tier-1 game.
Barishal will lock horns with Sylhet Division at Shaheed Kamruzzaman Stadium in Rajshahi in tier-2 game, while Chattogram Division will take on Dhaka Metro at the Sher-e-Bangla National Cricket Stadium.
Bottom table team of Tier-1 will be relegated to Tier-2 while top placed team of Tier-2 will move to Tier-1. Unfortunately both Metro and Chattogram is placed in Tier-2 when they have two stars in their respective team. But those two stars were not regular in NCL. While Tamim is playing this tournament after four years, Mahmudullah played just one NCL game, that too in 2017, in last five years.
However it is obvious that the duo would try to guide their respective sides into the Tier-1 by helping them begin their campaign on the right note. And both of them are expected to be hogging the entire spotlight in the opening phase.
Dhaka Metro's Elias Sunny believe they have the right balance as a team and would make an attempt to get them promoted in the Tier-1.
Chattogram Division batsman Tamim Iqbal plays a shot during net session at Mirpur Cricket Academy yesterday. Photo: BP
He hopes that having Mahmudullah beside them will be an inspiring affair for them.
"The seniors are playing together for a while and naturally it helps to gel as a team and we feel we are a balanced side in every aspect," Sunny said here on Wednesday during his side's practice session.
"When an international performer comes to play in the domestic league naturally he manages to have an impact. Last year he [Mahmudullah] was not with us but this year he is playing with us and it's a big plus for us," he added.
"We want to plan differently and want to play match by match but our main aim as a team is to get us promoted in the Tier-1," he informed.
Chattogram coach Aftab Ahmed said that he is delighted to guide his hometown as a head coach and added that he is looking forward to bring back the old glory of their division in cricket.
"I am trying to bring professionalism back into the Chattogram set-up and only trying to say that Tamim and Mominul earned their place in the national team by playing in the NCL," Aftab said.
Aftab believes the presence of Tamim will be extremely crucial for them in the dressing as he feels the experienced opener can share his knowledge with the young cricketers.
"It is big thing for us [Tamim avalibility]. We are probably debuting four to five cricketers tomorrow. Those who will make their debut will have the chance to share the dressing room with Tamim and there can be nothing bigger than that," said Aftab.
The NCL is seen as the preparation platform for the players in the upcoming two-match Test series against India with which they will start their World Test Championship journey.