Country
Narod River dying for illegal fishing enclosures
---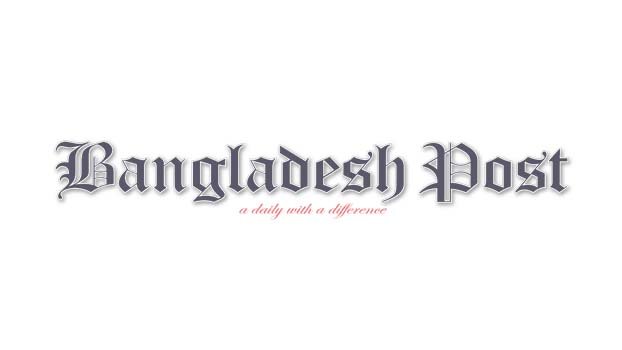 Due to construction of some one hundred dams and fishing enclosures in the Narod River for the purpose of pisciculture, cultivation of crops of several thousands of acres of land beside the river facing regular water logging and flood.
At the same time the river which involves many historical events has almost filled up losing its flow and navigability due to massive siltation and encroachment.
Narod River which is a tributary of Padma River originated near Charghat of Rajshahi and by crisscrossing through Rajshahi and Natore district it falls in Atrai River of Singra upazila. The river has a historical significance because poet Rabindranath Nath Tagore used to voyage through the river on boat regularly to reach his house in Patisar.
Local farmers complained, due to illegal grabbing of land of river Narod by local 'land-terrorists', the river has lost its normal flow of water and turned weary and dry. Several miles of the river from Joynagar-Tajpur point to Sardanagar village, those land-terrorists have occupied the river in various points and by making some one hundred enclosures and dams, they were cultivating fish there.
Read More: Workshop held on using modern fishing tech
It is learnt, Khejer Ali of Kharsati Dakhinpara has made a large enclosure for fish cultivation by blocking flow of the river. Influential Idris Ali and Shamsul Islam of the same village have also made four huge enclosures through dams on the river bed which have blocked the normal flow of river and the movement of boats. Moreover, those enclosures were also causing severe water logging in the land beside the river. The recent rainfall also caused water logging in standing boro crop and farmers having their land beside the river were apprehending a total damage of their crops if there was a moderate shower in coming days. Local farmers alleged, the recent rainfall caused erosion of land near Basharnagar, Bhulbaria and Dharmapur villages and was being accumulated in Chalanbeel area threatening inundation of crops and vegetables of several thousands of acres of land. Hundreds of poor farmers of the villages were seen to desperately check erosion by raising embankment on self-labour basis.
Farmers Mostafizur, Nazrul and Fazlul Haque informed due to making of fishing enclosures inside many points of Narod river by local influentials, entering of water on the land beside Chalan Beel by breaching embankment and by erosion of land has become a perennial problem. As a result, more than one lakh farmers whose land are situated surrounding the river were afraid of damage to their crops due to water logging and flash floods.
Idris Ali, an owner of an fish enclosure of Joynagar village informed, he has made only one enclosure near his farm though, he mentioned, there were more than 100 such enclosures from Joynagar to Sardanagar farm and no one was taking action to remove those enclosure and to dredge the river.
Principal Saiful Islam, President of Chalanbeel Biodiversity Preservation Committee informed, excessive siltation, illegal embankment across the river, making of illegal fishing enclosures and unplanned construction of roads were poised to loss navigability of Narod river completely. He demanded immediate removal of all illegal enclosures from the river and to dredge the river to retain flow of the historical river.
Upazila Office sources of Singra informed, local union Parishad chairman and members have been directed to remove all obstacles from the river Narod and already some of embankments raised inside the river have been removed and the rest will also be removed soon.