National
Movement of crowd, vehicles turning normal in Rajshahi city
---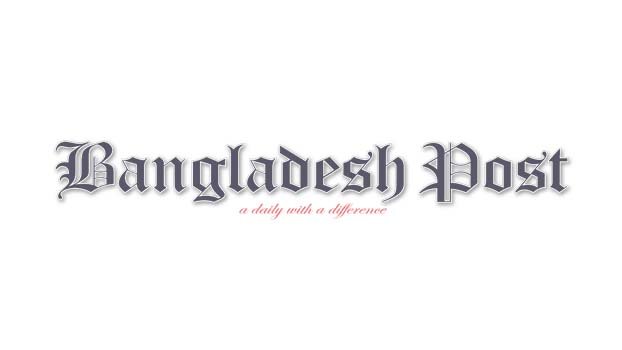 Movement of people and vehicles in Rajshahi city is gradually turning to normal as a large number of people as well as vehicles are seen to move through the city streets during the last couple of days by defying restrictions imposed by law enforcement agency members on the backdrop of the coronavirus situation.
Although most of the shops in various city markets remained closed, the grocers, green-grocers' markets, drug stores, food shops, and confectionaries remained open. Even, some tea-stalls in the city street corners were seen to remain open and people were seen to gather in front of those stalls to have tea and gossiping.
Though most of them wearing masks, such gatherings of people are increasing the risk of spreading the Corona among people. A large number of passengers were seen to seat closely in autorickshaws and rickshaws travelling through the streets and suburbs.
The greengrocers market and fish markets in Shehab Bazaar, RDA market, Rajshahi court market and Sagarpara market were seen to throng by a large number of customers. In Bou Bazaar at Raninagar, a huge number of customers, especially women, were seen to gather and bargain to purchase goods.
Even, in some places, poor people were seen standing in long queues standing closely to procure the relief materials to distribute among poor section of people by political leaders and various voluntary organisations. It is learned from March-26 last, police took possession in various points of the city and controlling the movement of people in the city streets.
Even, some youngsters who were frolicking here and there without wearing masks were punished by holding their ears. But, within a couple of days, police restrictions on the free movement of people have waned though police and armed forces members were seen to warn the people of fatal consequences of the spread of Coronavirus through microphones throughout the city streets asking them to maintain a certain distance not to be contacted with the virus.
Golam Ruhul Quddus, Spokesperson of Rajshahi Metropolitan Police informed, the restrictions regarding the movement of people and home quarantines have not been relaxed but panic on Coronavirus infection among the people have been decreased because no one has so far been infected by the virus in the district.
He further said food shops and restaurants have been kept open where the police were trying to maintain social-distance. Some tea-stalls and other shops were also being opened in various areas but police were forcing those to close through operations.