Country
Moulvibazar's tourism sector in jeopardy, investors leaving
---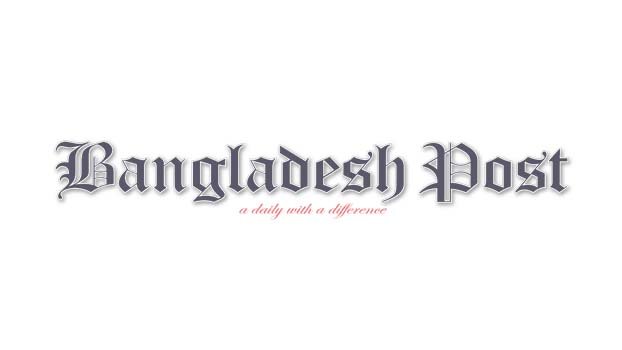 Panna Dutta, Moulvibazar
Moulvibazar district is an attractive place for tourists due to its mountainous environment and vast tea gardens. But in the current situation, the tourism sector has collapsed due to the global pandemic and lockdown. Due to strict lockdown, the numbers of tourists in the area are almost zero. Hotels, motels and guesthouses are closed indefinitely due to government restrictions.
About 80 percent of the employees in these hotels, resorts and cottages have been laid off recently. A large number of investors have left the business. Concerned businessmen in the tourism sector are counting the loss of millions by shutting down and maintaining it in stages. They want the cooperation of the government to sustain this sector.
Before the Covid-19 situation, Moulvibazar was crowded with tourists all year round except Eid or public holidays. However, there were more gatherings from November to August. But since April last year, there are no domestic or foreign tourists following the official restrictions.
Sights in Moulvibazar include Madhabkunda Falls, Madhabpur Lake, Birshreshtha Hamidur Rahman Memorial, Lauyachhara National Park, Baddhyabhumi 71, Wildlife Service Foundation, Bird Sanctuary Baikka Bill, Barshijora Ecopark. Amusement parks at Konakpur, Nadampur, Rabirbazar and Sreemangal in the district are closed. Apart from this, there is no presence of tourists in the picturesque green forests, tea gardens, water village Antehari, Manu Barrage, Hakaluki Haor and other interesting places.
Hundreds of resort-cottages, guest houses and residential hotels have been set up in Moulvibazar district with the help of government and private initiatives centering on these scenic and tourist spots. And in these tourism related employment opportunities have been created for innumerable unemployed men and women.
But in Covid-19 situation, Dusai Resort & Spa, Grand Sultan Tea Resort, Srimangal Tea Resort & Museum under the control of T-Board, Rangauti Resort, Lemon Garden Resort, Nov Eco Resort, Tea Haven Resort, Balishira Resorts now Is closed.
Resort-cottage authorities said the government has to keep the entire time closed during the lockdown period. Although the government restrictions are relaxed from time to time, the situation is not improving as tourists do not come to visit. Not only that, small transport workers including microbuses and jeep drivers have become unemployed.
SK Das Sumon, proprietor of Srimangal Green Leaf Guesthouse and organizing secretary of Srimangal Tourism Services, said many have built resort-cottages in the district by investing in private enterprises centered on tourists. In such a state of disrepair, most of the resort cottages have so far been forced to lay off about 60 per cent of their employees. Employees are being unemployed in huge margine. The rest of the employees and managers have to pay their salaries regularly.
In the meantime, many businessmen have left the business by closing down the management of several establishments including Blue Cottage, Bubble Guest House, Hotel Marina. Not only hotels and motels, but also the agricultural and tea business of the district is dependent on the tourism sector. Tourists are the main buyers of various handmade items including Sreemangal's lemon, pineapple, tea and Manipuri sarees.
"We have been at a loss for almost a year and a half," said Arman Khan, assistant general manager of Grand Sultan Tea Resort in Sreemangal. Due to the long-term impact of corona, domestic and foreign tourists are not coming. Especially due to the lack of foreign tourists, huge amount of profit is being lost.
The manager of Moulvibazar Rangauti Resort said the income is now at the negative margin. He demanded that the tourism workers and those involved in services be brought under the purview of the government. He also demanded the government to open a limited number of tourism and tourism related businesses in compliance with the health regulations in the interest of sustaining the tourism sector.
Deputy Commissioner Meer Nahid Ahsan said that Moulvibazar district is important for the country's tourism industry. There are a lot of tourism-dependent people in the area. Authorities have been informed about the assistance to the people from tourism sector that are facing loss due to government restrictions in the control and prevention of Covid-19.