National
Mother tongue reunites thousands of people in no-man's land
---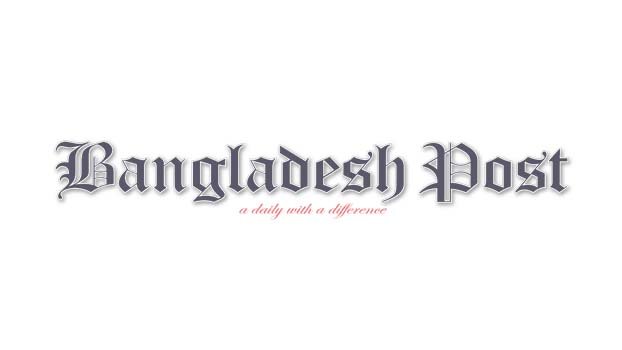 It was a different nice day in no man's land at Benapole international Check Post. Thousands of Bangla-speaking people from Bangladesh and India gathered at no-man's land on the occasion of the Amar Ekushey and the International Mother Language Day.
Carrying banners, festoons and placards, people of the two neighbouring countries paid rich tributes to the language heroes by placing wreaths at the Shaheed Minar established temporarily at no-man's land at 9.30 am. Government officials, including people's representatives from both countries, paid their respect to the martyrs by placing wreaths there.
People of both countries including members of Border Guard of Bangladesh and BSF of India also greeted each other with flowers.
Local MP Sheikh Afil Uddin presided over the gathering in the no man's land. State Minister for Local Government, Rural Development and Cooperatives Swapan Bhattacharjee, Commissioner of Benapole Customs Azizur Rahman, Sirajul Haque Monju and Upazila Chairman Ebrahim Khalil were present, among others, at the function from Bangladesh side, while Food Minister of West Bengal Jotipriyo Mallik, MLA Bishojit Das, MLA Surojeet Kumar Biswas and Bongaon Mayor Sree Sankor Addo were present, among others, from Indian side.
Several social-cultural and political organisations also joined the programme.
Addressing the programme, Swapan Bhattacharjee, said "I have come here to respond to the call of the mother tongue. I am overwhelmed to see the friendly people celebrating the day together."
He also said that the nation would remember the heroes of the soil who sacrificed their lives to establish Bangla as the state language.
MP Sheikh Afil Uddin said, people of this soil could set a rare example of sacrificing life for their mother tongue. He hoped that such a gathering would bring the people of the two neighboring countries closer.
Indian Minister Jyotipriya Mallick said. "We don't want the border and fence. We want freely going and coming both country. The language movement had led to the independence of Bangladesh."