All Section, Entertainment
Momotaz, Belal's new song 'Baper Boro Pola' releases on April 25
---
After the super hit song 'Local Bus', popular folk artists Momotaz Begum to perform once again with Belal Khan for their upcoming Eid special song titled 'Baper Boro Pola'.
"ABEY BAPER BORO POLA/ TAR CHOKH DUITA GHOLA GHOLA- GOLIR CHIPAI KHISTI JHARE/ JAMAR BOTAM RAKHEY KHOLA.." with this funky lyrics the song is written by Shomeshshor Ali and Belal Khan himself composed the music along with Al Amin and Adib. This magnificent music video was directed by Shubhbrata Sarkar.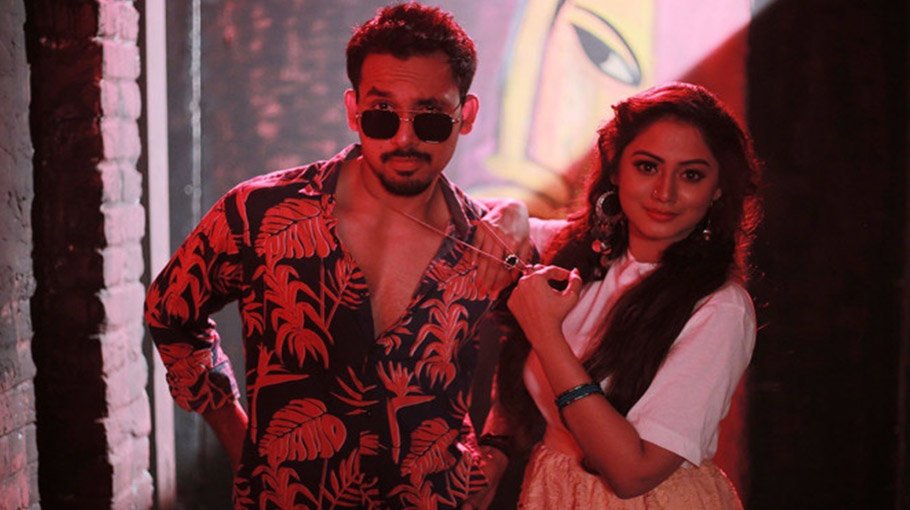 Zaher Alvi, Rehnuma Mostafa along with a group of dancers has performed in the music video choreographed by Ruhul Amin.
Regarding the context Momotaz said, "For the first time I sang in Belal's tune for the film titled 'Nekabborer Mohaproyan' and won the National Film Award for it. Compare to that this time the song is completely different, the rhythmic funny song has been made in the style of Puran Dhaka accent keeping in mind of the young generation. I had a lot of fun doing this music video. Hopefully, the listeners will enjoy the song differently this Eid'.
Belal Khan said, 'I planned and designed this song with Momotaz Apa in mind. Its work has been going on for four years and finally being implemented on this occasion of Eid. I am very optimistic about the song.'
'Baper Boro Pola' is going to be released on April 25 before Eid from Belal Khan's official YouTube channel.
Besides, it will also be released in Shadin, Amazon Prime, Spotify, I-Tunes, Gaana, Saavan, GP music and other local and international platforms.