Sports, Football
Mohammedan SC, Ctg Abahani share points
---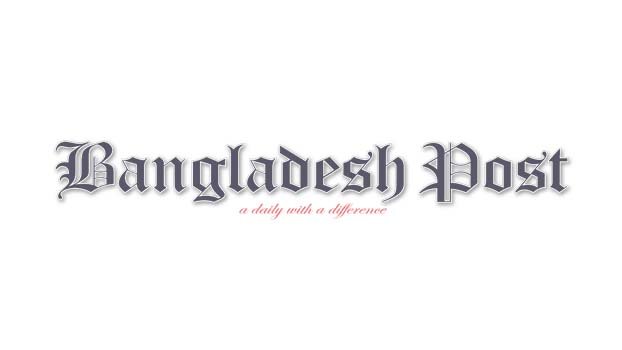 Souleymane Diabate slammed a hat-trick as Mohammedan Sporting Club came from behind to force the Chittagong Abahani Limited to share points after a 3-3 draw in a keenly contested match in the TVS Bangladesh Premier League football on Sunday.
Held at the Shaheed Dhirendranath Dutta Stadium, Cumilla Mohammedan snatched a valuable points coming from behind to remain in confrontation to secure the place among the top four or at least five.
Soleymane Diabate, who led Mohammedan in the very second minute, scored the equalizers on 68th and 90th minute when Shakhawat Hossain scored twice and Thankgod added one for Chiottagong Abhani.
In an important match of the day held at the Muktijoddah Smiriti Stadium, Rajshahi, a double strike from Mostafa Karbara helped Uttar Baridhara Club to earn valuable three points defeating Swadhinota Krira Sangha by 2-0.
By virtue of winning the match Baridhara brightened their chances to escape from the relegation zone obtaining 11 points to lift their position to nine when Muktijpdha, Rahmatganj and Swadhinota KS are on relegation threat.
Meanwhile, Mohammedan Sporting Club and the Chittagong Abahani, who are closely following each other on their way of achieving the target to secure the place among top four or at least five, obtained 21 and 22 points respectively before yesterday encounter between them.
Both the teams had the opportunity to go on fourth position with winning their 14th round match leaving behind Saif Sporting, who earned 24 points after 14th round and were within their (MSC and CTG Abahani) reach.
But the Chattogram giants or the traditional Black and White could not make their mission success to win the match to go on fourth place, as they shared points and remain on fifth and sixth position with managing 22 and 23 points respectively.
The six goals thrillers saw three goals inside half an hour mark of the match with Soulemane Diabate broke the deadlock in the very second minute to lead Mohammedan and the Shakhawat Hossain Rony struck twice to lead Chittagong Abahani.
Mohammedan despite taking the lead within two minutes of the first whistle through Souleymane Diabate could keep the lead only for 12 minutes when the mighty Chittagong Abahani made a strong come back to through Shakhawat Hossain Rony leveled the margin on 12th minute and led the team on 26th minute (2-1).
Thankgod, the key striker of Chittagong Abahani increased the margin on 59th minute to make the tally 3-1.
But Mohammedan Sporting Club, one of the big powerhouses of Bangladesh football made an unbelievable fightback to draw the match when Diabate scored another two goals to snatch the valuable point.
Diabate, the Malian striker, who scored 10 goals, half of total goals of Mohammedan, slammed home his second to reduce the margin on 67th minute and fired home the third to complete his hat-trick on 90th minute and equalized the margin (3-3).