Country
Mirsarai farmers fear decline in agricultural land
---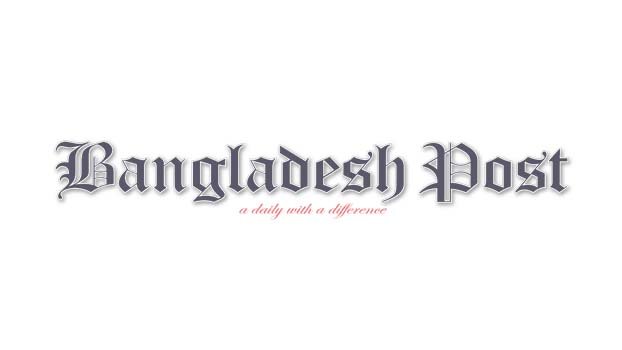 Agricultural land in Mirsarai, Chittagong is declining at an alarming rate. Looking at the upazila on both sides of the Dhaka-Chittagong highway, it is seen that signboards of big companies are standing in the crop lands. In the meantime, several companies have set up factories on crop lands.
As a result, the cultivable agricultural land is decreasing at an alarming rate. It is learned that crop production is also declining alarmingly due to reduction in the amount of crop land. As a result, the local agriculture department fears an extreme shortage of food production in Mirsarai in the next decade.
At various times in the Upazila Coordination Meeting, former Minister, Local MP Engineer Mosharraf Hossain expressed concern over the depletion of agricultural land. He also directed the administration to cut down the arable land and stop construction of structures to protect the crop land.
According to Mirsarai Agriculture Office, the amount of cultivable land in the upazila in 2010 was 25,505 hectares. Of these lands, Aman paddy was cultivated in about 22,000 hectares, Aush paddy in 8,000 hectares and Boro paddy in 4,225 hectares.
The production of these crops was about 86 thousand tons of paddy. In the last one decade, the cultivable agricultural land has decreased by more than two thousand hectares and now stands at 23,400 hectares. Aman, Aush and Boro production in these lands is 85,836 tons.
Mirsarai Water Management Forum President, Professor MdJamshedAlam said, "Many of our agricultural lands have already been lost due to unplanned construction of factories, houses and other institutions. Many are still buying land for industry. Due to this, there may be a deficit in food production in the next few years."
Mirsarai Upazila Deputy Assistant Agriculture Officer KaziNurulAlam said as the amount of land in Mirsarai Upazila is declining, there could be a severe shortage in food production in the next decade. He said that crop production was being disrupted due to construction of houses and factories on agricultural land.
It is learned that in the last one decade, several companies including petrol pumps, CNG stations, brick kilns, steel mills, poultry hatcheries, poultry and fish feed factories have sprung up along the Dhaka-Chittagong highway.
Industrial owners have bought land in Raipur Beel of Durgapur Union, WahedpurBeel of Wahedpur Union, Polmogra of Khaiyachhara Union, Nayaduar area and other big beels of different unions. Meanwhile, industrial factories are being set up on thousands of agricultural lands in Ichakhali, Saherkhali and Maghadia Unions of the upazila due to the development of Mirsarai Economic Zone. Many farmers there are now forced to give up farming and sell other occupations.
Several farmers, said, "We have made a living by cultivating the land of our ancestors. By acquiring our land, industrial factories are being built. Now we do not understand how to live."
Multiple owners who sold land said members of the syndicate began buying land from one side of the bill at a price higher than the market price. Those who do not agree to sell the land at first are forced to sell the land later.
Upazila Agriculture Officer Raghunath Naha said that the cultivable agricultural land in Mirsarai is declining every year. They are not able to take any step to protect agricultural land as there is no legal obligation.