National, Back Page
TCB truck sale
Middle class gather in queues
---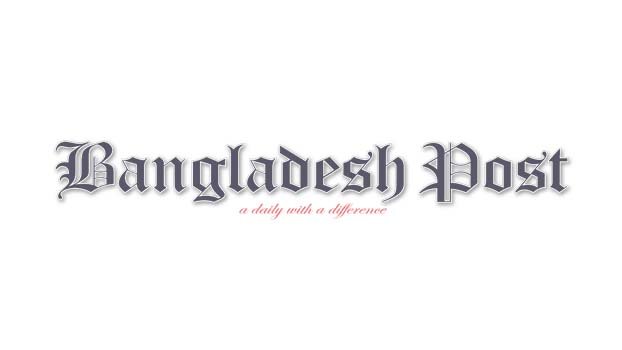 The Trading Corporation of Bangladesh's (TCB) Open Truck Sale is now selling their daily products within few hours which used to wait for hours before.
Concerned officials are also saying that TCB's trucks are getting empty in the blink of an eye due to the dominance of the middle-class people.
Most of the buyers have to return empty-handed even after standing in line for hours. In this situation, there is a demand to increase the supply of TCB products.
Fatima, a private organization employee who has lost her job due to the ongoing pandemic, also stood at the queue of the TCB's truck sale at Rampura Bridge. After waiting for hours, she got only two-kilogram (kg) of onion, one kg of sugar, and two litter of edible oil.
Nevertheless, she was happy as she was able to purchase few goods at lesser prices than the market prices.
While talking to this journalist she said, "As Eid is approaching near, we need some daily essentials whose prices have gone up in the local market. As I don't have enough money, I stand here to get my essentials."
According to a recent Central Bank report, it was learned that around 2.6 million people become jobless due to Covid-19. On the other hand, some daily essentials prices have also gone high. But during this time people's earnings have gone down significantly.
Once, those trucks were the reliance of lower-class people, but nowadays the spread of coronavirus has changed the situation, more middle class and upper-middle-class people are now also purchasing goods standing at the queue.
TCB's information officer Md. Humayun Kabir while talking to Bangladesh Post said that "Every day through 80 trucks in different areas, we sale products to more than 400 people. As we are providing quality products less than the market price, besides low-income people now middle class people are also depending on us."
However, TCB truck sale will continue till Sunday before Eid and sale will resume on June 26 after Eid.
Due to stagnated situation, TCB's marketing activities are being carried out in accordance with the hygienic rules in order to supply the products as per the demand of the general consumers.
Products are being sold in 450 TCB mobile trucks across the country. There are 80 trucks in Dhaka City and 20 in Chittagong City. Besides, products are also being sold through truck sales in every metropolitan and district town.
In those trucks, sugar and pulses are being sold at Tk 55 per kg and soybean oil at Tk 100 per liter.
At present, 500kg to 600 kg of sugar, 300kg to 600 kg of lentils, and 800 liters to 1200 liters of soybean oil have been allocated for each truck of TCB.
As per its rule, a person can buy two to four kg of sugar, two kg of pulses, and two to five liters of edible oil daily.