National, Front Page
Metro rail runs from Uttara to Pallabi on trial
---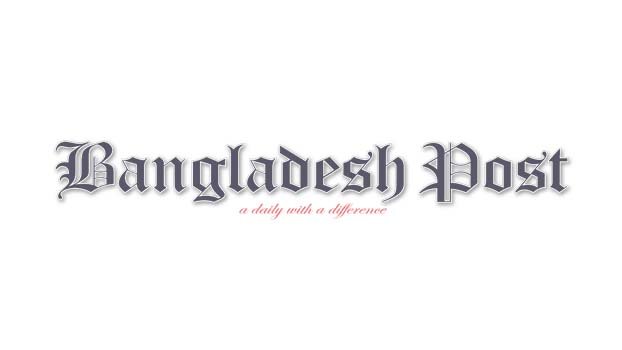 The official performance test of the country's first ever metro rail is scheduled for inauguration on Sunday.
Road Transport and Bridges Minister Obaidul Quader will inaugurate the performance test over the viaducts, confirmed the metro rail officials to Bangladesh Post.
On condition not to be named, a metro rail official when contacted told this journalist, "Awami League General Secretary and Road Transport and Bridges Minister Obaidul Quader has consented to inaugurate the performance test of the metro rail from the depot area on August 29".
Meanwhile, on Friday morning the authorities concerned conducted a preparatory test trial of metro rail. Confirming the issue metro rail project manager Md. Sarwar Uddin Khan told Bangladesh Post, "We conducted the Metrorail test trial as part of our precautionary measures.
Metrorail ran safely from the depot to Pallabi station. While running the Metrorail, we stopped at the station and checked everything so that there would not be any problem on Sunday when minister Obaidul Quader officially inaugurates it".
According to DMTCL sources, during the test trial, no passenger will be allowed to travel. After December 2022, the commercial journey of Metro Rail with passengers from Uttara to Agargaon may start. At present, it is under construction from Diabari in Uttara to Motijheel in front of Bangladesh Bank. It will later be extended to Kamalapur.
According to the latest progress report of the project, the overall progress of the construction work of the first metro rail of the country till July 31 has been 68.49 percent. Out of 20.10 km viaduct, erection of 16.566 km viaduct has been completed.
Construction work of 17 metro rail stations is underway. The work of laying the rail line inside the depot at Diabari has been completed.
It was learned that the authorities concerned have also planned to operate Metrorail to Motijheel from Uttara very soon. This may take till June, 2023. The project is scheduled to be completed by June 2024.
The metro rail is projected to carry some 60,000 passengers per hour by traveling the entire route of 21.26 km from Uttara to Motijheel-Kamalapur Railway Station in just less than 40 minutes.