Sports
Men's Kabaddi team make auspicious start
---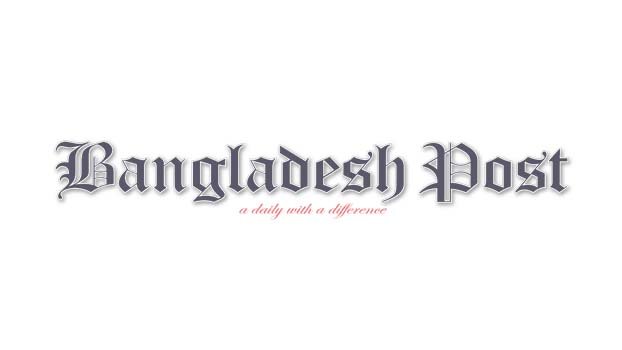 Bangladesh men's kabaddi team made auspicious start in the 19th Asian Games men's kabaddi event beating Japan by 52-17 points with four creditable 'lona' in their opening group A match held at Xiaoshan Guali Sports Center Court 1 on Monday.
Tuhin Tarafdar's team dominated the entire proceeding and came out victorious after the match. Bangladesh will play against India in their second match of the group scheduled to be held on Tuesday at the same venue.
While Bangladesh women's kabaddi team missed an opportunity to win the bronze medal as they lost to Nepal by 37-24 points in their opening group B match held at Xiaoshan Guali Sports Centre Court 2.
The day's match between Bangladesh and Nepal was the unwritten quarter final even though it was a group stage because the winning team will move to the semi-final and win the bronze medal. But, the Bangladesh women's kabaddi team dashed the hope of losing the match and Nepal had their last laugh after reaching the semifinal.
Both the men's and women's teams failed to win any medal in the last Asiad. This time there was a chance of winning a medal in the women's event as Bangladesh were drawn in a group of three teams, but they missed the opportunity.
Weightlifting
Mabia Akter could not give her best in the weightlifting event as she finished fourth among five participants in the women's 64 kg weight category. She lifted a maximum 175 kg, 77 kg in snatch and 98 kg in clean and jerk. Sabitha Ramdani of Indonesia lifted the maximum 215 kg in her group.
After the match, Mabia was found frustrated for not being able to give her best. She said she is looking for the reason for her poor performance.
Archery
Bangladesh archery team featuring Ruman Sana and Hakeem Ahmed Rubel advanced to the quarter finals of recurve men's team event beating Vietnam by 5-4 set points held at Fuyang Yinhu Sports Centre.
Bangladesh will face Thailand in the last eight match scheduled to be held on October 6. Meanwhile, the women's team lost to Chinese Taipei by 5-1 set points while in the mixed event, Bangladesh lost to Japan by 5-3 set points.
Bangladesh couldn't win in the compound as the men's archery team lost to Malaysia 231-229 points and the women's team lost to Hong Kong by 225-218 points. Bangladesh also lost to Vietnam by 154-153 points in the mixed team.
Boxing
Salim Hossain will enter the boxing ring on Tuesday with the aim of making history. Salim competes with his Japan's rival Shudai Haradar in the 57 kg weight category quarterfinals scheduled to be held at Hangzhou Gymnasium.
Hockey
Bangladesh men's hockey team suffered a massive 12-0 goal defeat to mighty India in their last Pool A match held at Gongshu Canal Sports Park Stadium. In The one-sided affairs, India dominated the entire proceeding after leading the first half by 6-0 goals.
Earlier, Bangladesh suffered a 7-2 goal defeat against defending champions Japan in the first match and conceded a 5-2 goals defeat against Pakistan in the second match.
Bangladesh however bounced back to register a 7-3 goal win over Singapore in their third match and defeated Uzbekistan by 4-2 goals in their fourth group match.