All Section, City
Meetings with various parties prove BNP in political crisis: Hasan
---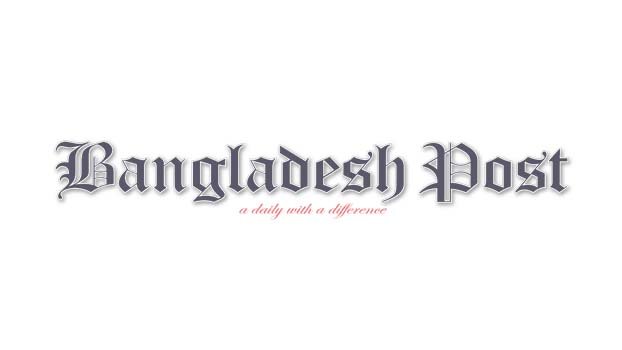 Information and Broadcasting Minister and Awami League Joint General Secretary Dr. Hasan Mahmud said that BNP has proved that they are in extreme political crisis by meeting with various parties.
The Minister said this when reporters questioned the BNP Secretary General's recent comment 'Not only BNP, the entire nation is in crisis' at the Bangladesh Film Development Corporation-BFDC in Tejgaon in the capital on Saturday afternoon.
Dr. Hasan said, first of all, the whole world is facing a crisis due to the Corona and secondly the war in Ukraine. In the United States itself, everyone has been and is being advised to use electricity and energy efficiently.
In many European countries where power supply has never been shut down since World War II, load shedding has taken place and power saving is being talked about.
The highest inflation in 40 years is 8.6% in the United States and 9.1% in the United Kingdom, 73.5% in Turkey, 39.1% in Sri Lanka, 13.8% in Pakistan, over 7% in India - the whole world is facing a crisis today, the information minister said. Bangladesh is not an island isolated from the world. If the whole world is in crisis, it is natural that Bangladesh will have some scratches. Among these, Prime Minister Sheikh Hasina is handling the situation much better than many countries. That is why the name of Bangladesh is not in the list of vulnerable countries in the study of economists published in the international media.
Rather, BNP is in extreme political crisis said Minister Hasan. He said, 'In the last election, they got only five parliamentary seats held by BNP by uniting all the left-right, far-left and far-right parties. Now I see that they are meeting with some groups, groups that are worth looking at with a microscope. After the meeting of BNP, we get to know that there is such a nameless party. By meeting with them, BNP has proved that they are in extreme political crisis.
Then, in his speech as the chief guest at the memorial service of the late music director, lyricist and composer Alam Khan and actor Sharmili Ahmed at the Zaheer Raihan Color Lab Auditorium of BFDC on July 8, the Information Minister respectfully recalled their contribution to the country's film industry and advised BFDC to preserve the memory of the late luminaries of the film industry. .
In this commemoration organized by Bangladesh Film Directors Association and Film Artists Association, director association president Sohanur Rahman Sohan spoke in the direction of director association president Elias Kanchan, eminent actor Alamgir, music director Gazi Mazharul Anwar, BFDC managing director Nuzhat Yasmin, late Sharmili Ahmed's younger sister Wahida Mallik Jolly.