Sports, Cricket
Mashrafe guides Taskin with slowers
---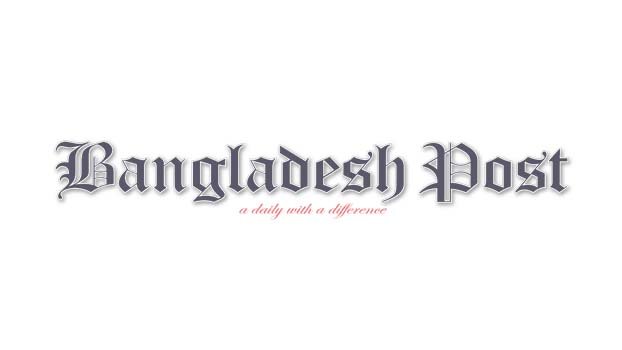 Fast bowler Taskin Ahmed got some valuable tips from Mashrafe Bin Mortaza in a bid to improve his slower and cutter delivery, just ahead of leaving Bangladesh for the ICC Twenty20 Cricket World Cup.
Slower and cutter delivery is believed to play a key role in the pitch of Oman and United Arab Emirates, which will host the World Cup this year from October 17 to November 14.
Taskin though possessed raw pace and also could move the ball, he looked vulnerable when it is the time to bring the variation in pace. And it's the only impediment for him to thrive in the white ball cricket.
And so he sought Mashrafe's help to fix the issue, considering the fact that the former skipper was a master of slower bowling. At the last stage of his career, Mashrafe entirely relied on varying the pace to succeed in the International cricket.
"I asked him (Mashrafe) to give me some time. Though I am improving as far as the pace and swing is concerned, I wanted to improve my slower balls," Taskin said on Thursday after his individual training session with Mashrafe.
"I told him that I want to improve my slower ball. He showed me some grip today and told me that everyone has different action and you can try these things," he added.
"I am happy that he showed me some grip for cutters and it looked good to me and I am sure if I can execute it in the middle it will be beneficial for me," he said.
Mashrafe had backed Taskin all through his career and was utterly disappointed when he had to leave the ICC WorldT20 in India in 2014 due to suspected bowling action.
When any of Mashrafe or Taskin got any wicket in International cricket, they celebrated it with a chest-bump, which was termed as 'Mashkin' and it entered into the Bangladesh's cricket folklore. So the deep relation between the two was understandable.
Mashrafe had hardly come to Mirpur Sher-e-Bangla National Cricket Stadium as he was not part of any of domestic tournament organized by BCB after cricket was resumed in the country following the Covid-19 outbreak.
Bangladesh T20 skipper Mahmudullah rushed to Mashrafe after seeing him in the home of cricket and hugged each other before getting involved in sharing their own experience to fellow teammates.
"He mainly showed me two or three grips and said that you cannot work on so many things at a time and suggested me for the time being that I should try some cutters," Taskin said.
"He told me if I feel comfortable I can continue with it and when I will master it I should go for another option," he said.
"I am happy that he gave me time from his busy schedule. My slower is weak than others and the grip he showed is different from the others," the lanky fast bowler informed.
Taskin said that though he is learning the cutters he doesn't have any desire to be another Mustafizur as he feels it is impossible to be a cutter-master like Fizz.
"I cannot bowl like Mustafizur because he is a master of this art," he opined. "I am not ready to compromise on my pace. It is just that I am trying add slower and cutter in my armory," he said. "I used to bowl cutter before but it used to go straight and in Mirpur it was not gripping but today some of it were gripping and I am sure if I am able to learn it that will be a good option for me," Taskin concluded.