All Section, City
Mannan donates ancestral land for welfare of women
---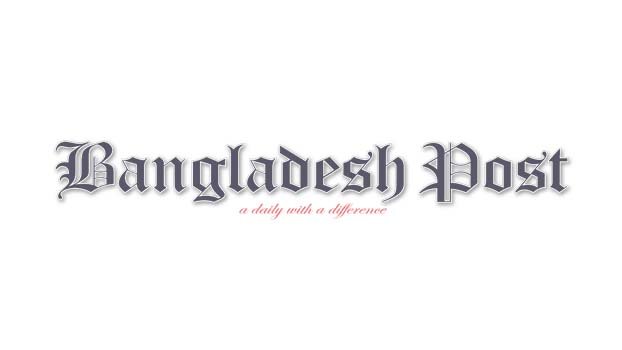 Planning Minister MA Mannan has donated his ancestral land worth crores of taka to the government in Dungriyastha of Sunamganj. Personal assistant (political) Hasnat Hossain handed over the document to the Deputy Commissioner (DC) of Sunamganj on behalf of the minister on Thursday.
Sunamganj DC Mohammad Abdul Ahad said, "We will send the document to the ministry concerned."
MA Mannan said, "If women can be self-reliant with training from here I would feel that my efforts have been worthwhile."
The minister donated the land with the dream of training and empowering the backward women of Haor areas in favor of the Ministry of Textiles and Jute.
The Ministry of Textiles and Jute will set up the Azizunnesa Textile Vocational Institute here in the name of the minister's mother Azizun Nesa. It has also received approval for a special project of the ministry.
It is learned that the Planning Minister has 17,000 square feet land in his village Dungria. He made this decision in consultation with his family.
After getting family consent last year, he applied to the Department of Women and Children Affairs to donate the house. He also shared his dream of setting up a training center or institute for women in Haor areas in the name of the late Azizun Nesa, the minister's mother, on the donated land.
MA Mannan also informed the ministry that there is an institution in the donated property for the welfare of the helpless, destitute, widows, abandoned husbands and poor women of Haor areas.
He also mentioned in his application that in this training center of his dreams, the backward and helpless women of Haor areas can stay for different periods and take various types of vocational training including computer, boutique, and sewing.
In the context of his application, the local administration and the concerned ministry also visited the spot and gave a report. Officials from the Ministry of Women and Children Affairs and the Ministry of Planning also visited more than once.
They also came here and made a recommendation on what can be done for the welfare of women and submitted it to the concerned ministry. The Ministry of Textiles and Jute has also approved the implementation of the project with a policy decision to set up a textile training center here.
According to the minister's family sources, after all the preparations were completed, on July 8, Planning Minister MA Mannan came to the area and the secretary executed the registry in favor of the Ministry of Textiles and Jute.