Country
Manipuri weaving industry busy ahead of Eid
---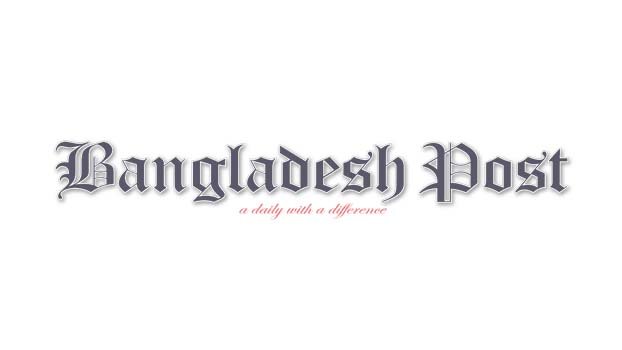 Sreemangal and Kamalganj upazilas of Moulvibazar are famous for Manipuri weaving industry. Hundreds of tourists visit in the upazila every day. Tourists like Manipuri weaver's sari, Salwar, shawl, Punjabi and various other clothes. Manipuri weaving industry is now spreading across the country as the artisans are trying to spread their arts countrywide. Especially during Eid and various festivals, the demand for these dresses become doubled. But in the last two years, the weavers have spent their days in misery. Manipuri weavers are spending their last busy days ahead of Eid as the global pandemic Covid 19 situation is somehow stable as of now.
Almost every Manipuri house is like a small factory in the weaving industry. The Manipuri community has been involved in this artistry for ages. The Manipuri community lives in different areas including Adampur, Tilakpur, Madhabpur and Ramnagar of Sreemangal and Kamalganj upazila of Moulvibazar district. Ninety percent of Manipuri men and women in these areas are involved in weaving. Their skillfully crafted hand-made garments are now widely admired by the fashion conscious people at the Eid festival.
For the past two years, many have been forced to turn off their weaving equipment and take up other occupations to support their families. But now that the prevalence of Covid-19 has stabilized, Manipuri weavers are spending their busy time ahead of this year's Eid.
Many, including Sabita Sinha and Jayita Singh, weavers from the Sreemangal's Ramnagar area, complained that people from different walks of life had been encouraged by the government in the difficult times of the Covid-19 epidemic. At present, the prices of yarn, dyes and other accessories have gone up and they are struggling to make ends meet. Even then, they are making various clothes ahead of Eid by borrowing money in the pursuit of livelihood. The market demand is also huge.
Bhuban Singh, a small entrepreneur in the industry, said that in spite of various adversities, some young entrepreneurs involved in the Manipuri weaving industry are working to keep this traditional industry afloat. However, weavers can easily turn around if they get any incentive or financial support from the government. Sreemangal Upazila Nirbahi Officer Nazrul Islam said that Manipuri weaving industry is flourishing in this area.
It is in demand in different parts of the country.
The administration is working to provide financial support and patronage to the industry to keep it alive.