Country
Malta farming gets popular among Chuadanga growers
---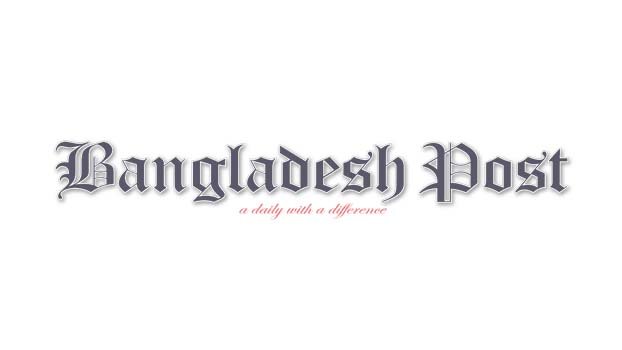 Not only in Khulna division, the largest commercial Malta garden in the country is in Hogaldanga village of Damurhuda upazila of Chuadanga district. Sakhawat Hossain Bablu, son of Abdur Rahman of Bhagirathpur village in Natipota union of Damurhuda upazila of Chuadanga, has planted Malta on 40 bighas of land near Maragang beel of this village. He claims that it is currently the largest Malta garden in the country. Malta is now going to Dhaka to meet the demand of Chuadanga and surrounding districts. When Malta starts ripening, almost every day wholesalers from Dhaka will come and buy Malta from Sakhawat Hossain's garden. Seeing the success of Sakhawat Hossain, many young people of the village have now become interested in Malta farming.
Besides, farmers are also inclined to cultivate Malta. The new entrepreneurs are also taking various suggestions from Sakhawat Hossain about Malta cultivation. This year, about 1192 metric tons of fruits will be available from more than 100 Maltese orchards on 128 hectares of land in Chuadanga.
Shakhawat Hossain has been interrested to planting trees since childhood. Whenever he found a new fruit or medicinal plant, he would collect its seedlings and plant them on abandoned land or on both sides of the road. The fascination of planting trees did not leave him behind.
When he finds a new fruit, he still runs and collects the seedlings and plants them. Shakhawat Hossain, an employee of the Rooppur Nuclear Power Plant in Ishwardi, Pabna, visited the Agricultural Research Institute while working at the Nuclear Medical Center in Khulna. He was fascinated by the Maltese gardens there.
Sakhawat Hossain Bablu said, it started in early 2013. Then I bought 20 Bari Malta-1 seedlings from Daulatpur Agricultural Research Institute in Khulna for two thousand rupees. After that I planted the saplings in 14 katha land. When all the trees bear fruit in 2015, people in the vicinity start crowding to see it. Later, after making pens from these trees, I started cultivating Malta in a planned way. First I made a Maltese garden with another 20 bighas of land. Later, I planted Malta on 40 bighas of land step by step.
He said that about two years ago, he experimentally planted Bao-3 variety Malta on two bighas of land. I have collected saplings of this variety from Mymensingh. Flowers begin to bloom 9 months after planting. Within a few days of flowering, Malta became a fruit. I have got success in the first year of cultivating this variety in Malta. With the success of Bao-3 variety cultivation in Malta, we have now taken a plan to start commercial cultivation. For this we have taken various plans including production of saplings including preparation of land. Sakhawat Hossain said that the cost of cultivating this variety in Malta is comparatively less. Care, fertilizers and pesticides are to be used in small quantities. Fruits can be collected 3-4 times a year. Fruits ranging from 15 kg to 18 kg can be obtained from each tree.
He said his garden moved to Dhaka to meet the demand of Malta, Chuadanga and surrounding districts. 50-60 workers are working in the garden every day. Malta will be sold from 40 bighas of land this season for around crores of rupees. Garden Malta will start selling from next September. Seeing his success, many in the district are becoming enterprising in Malta farming, he said.
Visiting Sakhawat Hossain's Malta garden on the spot, it has been seen that every tree in the garden is adorned with raw Malta of different sizes. The whole garden is full of raw fruits. Malta is hanging in bunches on the branches of the tree. Behind the green leaves, there is a beautiful Malta hanging on each branch. There is a huge collection of beautiful gardens all around. The workers are busy tending the garden. Many educated unemployed youths have come from Chuadanga and surrounding districts to see the gardens.
Rafiqul Islam, a youth from Mujibnagar area of Meherpur district, said, "I have come to see Malta garden. I was amazed at the amount of malt hanging from the tree. I wouldn't believe it if I didn't see it in reality. I will plant saplings from here on 2 bighas of land.
Haider Ali, a garden worker, said, "We take care of Bablu Bhai's Malta garden together with several people." Most of the people in our village are involved in agricultural work. Many people now have the opportunity to work in the garden because of the Malta garden. They are making a living from the money earned from here.
Mohammad Ali Jinnah, training officer of Chuadanga Agriculture Extension Department, said Malta has been cultivated on 40 bighas of land in Damurhuda upazila. This time the result has been quite good. If we can expand Bari Malta-1 and meet the demand of Malta in the market then farmers will benefit by cultivating Bari Malta-1.
He further said that Chuadanga is a flood free area. Maltese tree planting season from May to July of the year. Fruits are planted from September to December. The soil in this region is suitable for Maltese cultivation. We have co-operated with him in the cultivation of Malta.