National, Front Page
Make education time-befitting: PM
---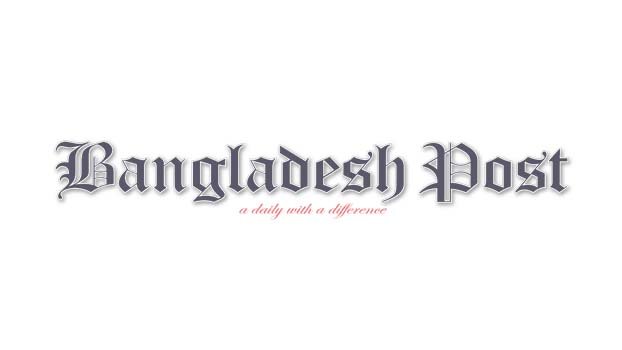 Prime Minister Sheikh Hasina on Monday stressed the need for making education programmes time-befitting, keeping pace with global educational advancement as she witnessed a power point presentation of the draft outline of the national education framework.
"The world is progressing ahead. Science and technology are also advancing. We have to keep pace with the advancement. So, it is solely necessary to make the education programmes time-befitting," she told a function at her official Ganabhaban residence in Dhaka.
The Prime Minister said the new outline will be formulated on the basis of the existing education policy.
In this regard, she asked all concerned to keep in mind that Bangladesh will always have to move forward keeping pace with the world trend.
She added: "When the world advances towards science and technology, we don't have any way to lag behind."
The Prime Minister hoped that the education activities would help make the students and teachers more attentive as the education involving lives and livelihoods have got priorities in the programmes.
The Prime Minister said the government had not been able to open the educational institutions for the last one and a half years because of the outbreak of the Coronavirus, although they carried out classes through online and television taking advantage of the digital Bangladesh.
"But, the children have been deprived of the joy of going to schools and
colleges," she continued.
The Premier, however, praised the authorities concerned to keep continuing the educational activities during the pandemic despite the fact that everything has been standstill due to the spread of the lethal virus.
She said that the schools and colleges were reopened on September 12 (Sunday) while other educational institutes will also be opened gradually, hence the educational activities will start functioning freshly through it.
The Prime Minister mentioned that her government has taken various initiatives steps including setting up 12 science and technology universities to inspire students to study science, saying, "The students of our country had no interest in science."
She said that they didn't even want to choose the science group and that's why people from the science departments were hardly found. The Prime Minister said her government has been doing everything possible to reach education to the doorsteps of all countrymen, adding that they have set up new educational institutes at the places which had no institutes.
Sheikh Hasina said that they have attached topmost priority to education following the footsteps of Father of the Nation Bangabandhu Sheikh Mujibur Rahman.
Her government has formulated an education policy based upon the Qudrat-e- Khuda Education Commission Report, formulated by the Father of the Nation, and nationalized each school and colleges in every upazila across the country following footprints of Bangabandhu as he nationalized primary schools across the country after the Liberation War.