Country
Locals unhappy over low price of hides in Chatmohar
---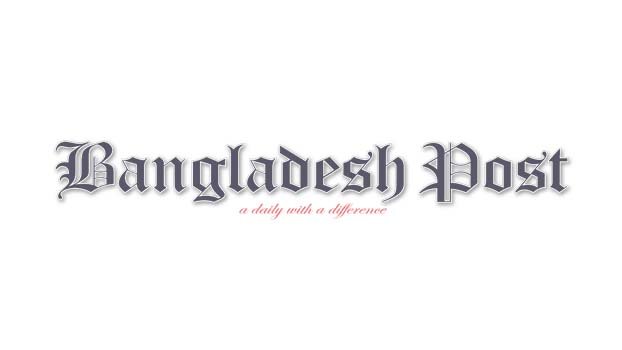 As in the past few years, people of Chatmohar upazila in Pabna have been forced to sell the hide of the animals they sacrificed on the occasion of Eid-ul-Azha last Wednesday, at a very low price due to lack of buyers.
The poor, destitute and religious institutions in the area are frustrated that they are not getting a fair price for the hides. According to the research, even though the government has fixed the price of animal hide a little higher this time than last year, the seasonal leather traders and collectors have bought leather at a much lower price.
Locals who sacrificed animal this year have been seen waiting for buyers as the number of buyers was very low. The wholesalers of animal hide fixed a price for the seasonal leather merchants before the Eid and the seasonal leather traders bought the hides at the price fixed by the wholesalers. Seasonal traders started buying leather in the neighborhoods and villages right after the Eid prayers were held on Wednesday morning. They bought leather all day and delivered it to the houses of the local leather collectors who are now busy processing the hide using salt.
Mamun, a resident of Dolong village in Bilchalan union said they sold the hide of a bull worth Tk 1.05 lakh for only Tk 400.
Motahar Ali, a resident of Harisava Road in Chatmohar municipality, said they sold the hide of a bull worth Tk 1.2 lakh for Tk 400.
Nazrul Islam of Charpara village in Gunaigachha union said he sold a bull's hide for Tk 600. Jalil Hossain and Milon of Dolong village said they sold a goat skin at Tk 25 per piece. However, many have sold goat and sheep skins for Tk 10 to 30 whereas; many have donated the skins to orphanages and madrasas.
Abul Kashem of Dhulauri village, a seasonal leather trader, said he bought each cow skin at Tk 300 to 500 and each goat skin at Tk 10 to 30, depending on the size.
A few people from Chatmohar's Rishi Palli remains involved in the leather trade throughout the year. Ranjit Das, a leather trader of the village, said seasonal traders bought each cow skin for Tk 300 to 500 and each goat skin for Tk 10 to 25, depending on the size.
"We bought the cow hides from them for Tk 400 to 600 each and goat hides for Tk 20 to 35 each. I bought cow skin at a maximum of Tk 800 and goat skin at a maximum of Tk 50", he added.
He further said, "The average cost for processing each cow skin will be Tk 900 to 1000 and the cost for processing each goat skin will be Tk 80 to 90. In that case, we will have some profit if we can sell cow skins at Tk 1,200 to 1,300 and goat and sheep skins at Tk 110 to 120 in Natore markets."
Shukumar Chandra Das, another leather trader from the village, said that although about 25 people traded leather in Chatmohar all year round, there were about 250 seasonal leather traders.
He said, last year he lost about Tk 53 thousand and has not yet received all the money from the sale of leather. In this situation, he is buying leather with risk again this year.
Owing to the high cost of labour and salt, they cannot make a decent profit even after buying leather at lower prices. He also mentioned that many people are moving away from leather business to other businesses for the current situation.