Country
Livelihood of a hundred families rely on 'Daler Bori'
---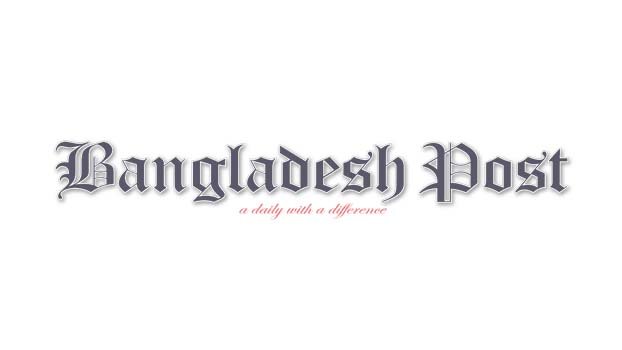 Poet Abu Jafar Obaidullah in his famous poem "Mago Ora Bele" wrote about a mother waiting for her son to return home making 'Daler Bori', a type of nugget made of wax gourd and pulse.
This Daler Bori is a traditional food item of our rural culture. About a hundred families of Chatmohar upazila of Pabna are making a living by making and selling these delicious Daler Bori also known as Kumro Bori.
Not only their livelihood, but also the education of the children and other expenses depend on the sale of the Bori.
As soon as winter comes, the work of making Daler Bori starts in Chatmohar upazila of Pabna. Food lovers love this delicious food item.
Firozur Rahman Fatik of Dolong Mahalla under Chatmohar Municipal area said that Kumro Bori is made from Bengali months of Ashwin to Falgun in different areas of Chatmohar for six months.
The main ingredients of this Bori are different types of pulses and wax gourd. At present, anchor pulses are being sold at Tk 42 per kg, Kheshari pulses at Tk 75 per kg, gram pulses at Tk 65 per kg and Mashkalai pulses at Tk 110 per kg.
In the upazila a kg of Bori made of Anchor pulse are being sold at a wholesale price of Tk 80 and at a retail price at Tk 100. Bori made of Chhola dal are being sold at Tk 100 in wholesale and Tk 150 in retail.
Besides, Bori made of Maskalai pulses are being sold at Tk 250 in wholesale and Tk 300 in retail while, Bori made of Kheshari dal are being sold at a wholesale price of Tk 160 and retail at Tk 200 in the upazila at present.
The process of making Bori starts with washing pulses and crushing them in the mill. Later, the crushed pulses are mixed with wax gourd pasete. Then, a small amount of black cumin, guamuri, cumin is mixed well with the mixture.
Then the surface of the large tin sheet is wiped with oil and the Bori are shaped as small nuggets on that sheet. Then they are allowed to dry. Some dry the Bori in the yard, some on the roof. It has to be dried in the sun for two to three days to dry well. If it rains during the time of the drying, all the Bori gets ruined.
These Kumro Bori are sold in the small markets of Chatmohar including Chatmohar Thana Bazar, Railway Bazar, Mirzapur, Chaikola, Haripur, Dhankunia, Katakhali Hat.
Food-loving expatriates do not forget to take pulses with them when they return to the country. He added that more than 100 families in Chatmohar, including 20 families in the area, make and sell pumpkin pills for six months of the year.
Others involved in making pumpkin pills said that we have to wake up in the middle of the night to soak the pulses. Work has to start again as soon as the sun rises in the morning.
It costs Tk 10 to 15 per kg to break the pulse (to make powder). You have to guard all day. Increasing the cost of materials has increased the cost of production.
Yet we are doing this for a living. The girls mainly make and dry the pills and the men sell them in different markets.