All Section, City
Legal action if water is stored in abandoned buildings
---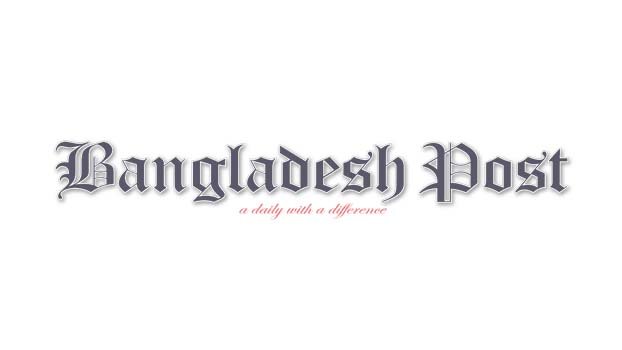 Minister for Local Government, Rural Development and Cooperatives Md Tajul Islam said legal action would be taken against any government or non-government organization for its role in dengue breeding by storing water in any building under construction or abandoned.
In a day or two to control dengue, mobile courts will be run vigorously by magistrates in both Dhaka City Corporations. Besides, an emergency meeting has been called next Monday to take necessary steps to control the Aedes mosquito, the minister said.
The Minister said this while exchanging views with journalists at his official residence in the capital on Thursday.
The Minister said that under construction and abandoned buildings or roofs, courtyards, flower tubs, fridges and air-conditioners should be kept under control in any case. This is because mosquitoes are more likely to breed in water for more than three days.
Referring to the under-construction and abandoned buildings as the main fertile ground for Aedes mosquitoes, the minister said it was possible to destroy mosquito breeding by pouring parricide or two and a half hundred grams of kerosene in the water stored in these places.
In this context, Tajul Islam said, even after repeatedly making people aware of these marriages, many are not taking cognizance of them. So ten magistrates have been posted in both the city corporations and they will conduct the operation from tomorrow. Take legal action or fine those who disobey the instructions.
Replying to a question that many government agencies are not following the government guidelines, the local government minister said strict action would be taken against any government or non-government organization if it was involved in breeding Aedes mosquitoes by storing water wherever it was under construction or abandoned or used. I have no right to harm the lives and property of the people, none of you.
He said that it was possible to control the dengue epidemic in 2020 by taking necessary steps in a concerted effort by all to learn from the bitter experience of the deadly menace of dengue in 2019. This year too, the ministry has appointed adequate manpower, pesticides, fogging machines and magistrates to run the mobile courts.
Md Tajul Islam expressed hope that the Aedes mosquito can be controlled if everyone works together. Extensive publicity campaign is being carried out to make the people aware about this. He also said that the mayors of both the city corporations are working with utmost sincerity.
Mentioning that the minister himself has visited many buildings and houses under construction, he said that now people need awareness. It will be difficult to resist if not aware. Mosquito control is not possible just by conducting operations.
It may be mentioned that a total of 538 people have been infected with dengue from January this year to the 7th of this month. The incidence of Aedes mosquitoes is reported to be slightly higher in the Southern City Corporation than in the Northern City Corporation.