All Section, City
Laying of Ctg Metro foundation stone next year: Hasan
---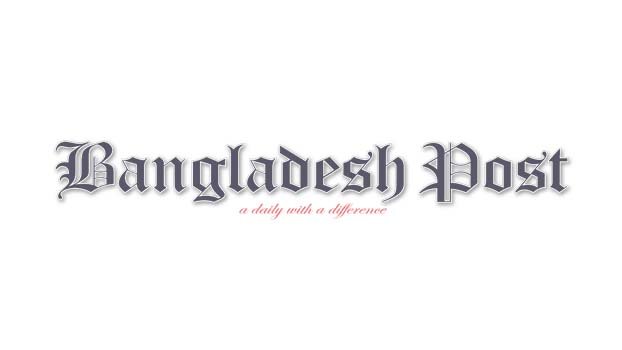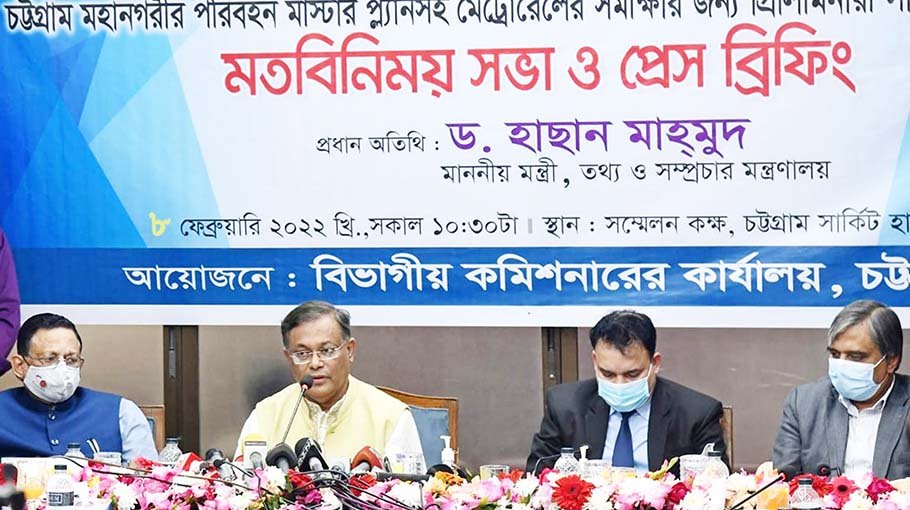 Work must be done to complete the feasibility study of the metro rail in Chattogram within this year, said Information and Broadcasting Minister Dr Hasan Mahmud.
The minister made the statement while speaking as the chief guest at a view-exchange meeting on the preliminary survey work for the study of the metro rail including transport master plan of Chattogram city, held at the conference room of Chattogram Circuit House on Tuesday afternoon.
He said that the feasibility study has to be completed this year so that Prime Minister Sheikh Hasina can lay foundation stone of Chattogram metro rail at the beginning of next year.
Expressing gratitude to Prime Minister Sheikh Hasina on behalf of the people of Chattogram, he said the Prime Minister has announced the establishment of Metrorail in Chattogram and directed the Ministry of Road Transport and Bridges to implement it.
"After the formation of the government in 2009, the Prime Minister announced that she had taken over the development of Chattogram and her promise was not limited to the announcement. The way the development work is going on around Chattogram, it is clear that we cannot comprehend a lot of things that the Prime Minister can, by looking into the future," he said.
Expressing gratitude to Road Transport and Bridges Minister Obaidul Quader, the Information Minister said he was also keen to set up Metrorail in Chattogram from the very beginning.
He said Bangladesh is becoming an industrialized country as work is underway to build 100 important economic zones across the country.
"Metrorail may be operated from Bangabandhu Tunnel to Chattogram Railway Station and Chattogram University. In addition, planning should be done keeping in mind how to take the Metrorail across the river in the port city," he added.
South Korean development agency `Koica' is working on feasibility study for a metro-rail project in Chattogram. City Mayor Reazaul Karim Chowdhury, Additional Secretary of Road Transport and Highways Department Md. Abdul Malek, Joint Secretary Mahbubur Rahman, Chairman of Chattogram Development Authority Zahirul Alam Dobhas, former city Mayor AJM Nasir Uddin, Chairman of Chattogram Port Authority Real Admiral M Shahjahan, President of Chattogram Chamber of Commerce and Industries (CCCI) Mahbubul Alam and Deputy Country Director of Koica Young Qin, also addressed the function.