National, Back Page
Laudable progress achieved in literacy
Country to celebrate Int'l Literacy Day tomorrow
---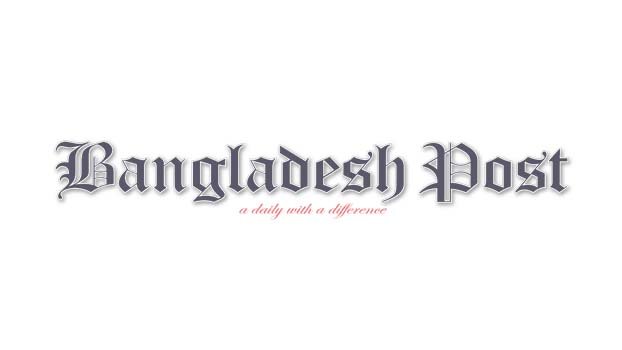 Different programmes undertaken by the government to address dropout problem and accrue the scope of learning are bearing fruits with an increasing literacy rate of 74.7 per cent at the moment.
"The present literacy rate of the country has increased to 74.7 percent as a result of the relentless efforts by the government", said the State Minister for Primary and Mass Education Md Zakir Hossain while addressing a press conference at the Secretariat on Sunday on the occasion of 'International Literacy Day' to be celebrated on September 8.
Senior Secretary of the ministry Akram-al-Hossain, Director General of the Directorate of Primary Education Md Fasiullah, Additional Secretary Alam Ara Begum and senior officials of the ministry were present at the conference.
Citing data from the Bangladesh Bureau of Statistics, the state minister said, "The literacy rate has increased compared to the past. In 2005, during the then BNP-Jamaat coalition government, it was only 53.5 percent."
The minister said, "International Literacy Day is going to be observed on September 8 in Bangladesh as well as all over the world. At the initiative of UNESCO, International Literacy Day was observed for the first time on September 6, 1966. The Father of the Nation Bangabandhu Sheikh Mujibur Rahman, the greatest Bengali of all time, observed the day for the first time in 1972 after independence."
"This year also various programmes have been chalked out to observe the day following the hygiene rules. This year the theme of International Literacy Day by UNESCO is - literacy teaching and learning in the Covid-19 crisis and beyond with a particular focus on the role of educators and changing pedagogies," he further added.
It is mentionable that under the Bureau of Non-Formal Education, the government has given the light of literacy to about 1.8 crore illiterate people from 1996 to 2001 through various programmes. The Government of Bangladesh received the 'International Literacy Award 1998' in recognition of this huge achievement. Prime Minister Sheikh Hasina received the award on behalf of the government.
Moreover, the government has enacted the Non-Formal Education Act 2014 to provide literacy to the illiterate population and create lifelong learning opportunities, skilled human resources through technical and vocational training, employment, self-employment opportunities and alternative education opportunities for dropout children and adolescents.
In 2014, UNESCO Secretary-General Irina Bokova awarded the Prime Minister Sheikh Hasina the 'Tree of Peace' medal for successfully achieving the 'Education for All' and 'Sustainable Development Goals'.
Meanwhile, the government has been implementing the 7th Five Year Plan (2016-2020) and taken all-out measures to achieve the international commitment of Sustainable Development Goals (SDGs). There is a comprehensive plan for the non-formal education sub-sector in the 7th Five Year Plan to promote literacy, skills development training and create lifelong learning opportunities, which is the fourth goal of SDGs.