Country
Lack of safety measures for fishermen in rough sea
---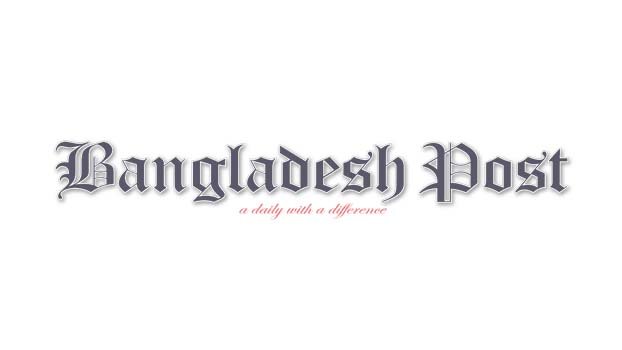 Bangladesh is the top country to produce hilsa fish. Due to the abundance of hilsha, this fish is recognised as the national fish of this country. But behind this success, the question of health and safety of thousands of fishermen has been covered up. Each year, many fishermen are returning home as corpses after being caught in storms while fishing in the sea at the risk of their lives to earn money for the sustenance of the family. Again, some fishermen have been missing for years. Permanent solutions are needed to save unprotected life in the long-running rough seas.
According to various sources, one of the most dangerous occupation in the world is fishing in the sea. Every year, a number of trawlers sink after being caught in cyclones while fishing in the sea. Hundreds of fishermen then went missing. Those fishermen were rescued alive with the help of fishermen from Bangladesh Coast Guard, Forest Department and Navy and Fishing Board, but some fishermen were rescued. Although some of the missing fishermen have passed away year after year, their whereabouts still do not match. Then the families of those fishermen lost their livelihood.
In the developed world, however, fishermen go fishing using safety equipment. But in this country, it is the opposite. In other words, most of the owners of fishing boats engaged in fishing in the Bay of Bengal do not think about the risk or safety of the lives of the fishermen. Fishermen's health and life-saving equipment includes life jackets, life buoys, GPS, compasses, adequate fuel, alternative vessels, torch lights, whistles, fire extinguishers and basic health care equipment (Fast Eight Box) minimum education and training.
In order to monitor the health and safety of the fishermen, the correspondent went to the fishing port of Rayenda Bazar in Sharankhola Upazila and talked to the owners of different fishermen. At that time, about half a hundred fishing boats were anchored at the wharf. At that time most of the trawlers did not have life and health protection equipment as per the rules.
Kamal Ahmed, president of Dubla Fisherman Group said that 12 fishermen went missing after 25 trawlers sank while fishing in the sea on February 4. The bodies of seven of them have been recovered. Five bodies were recovered in a joint operation by the Coast Guard, Forest Department and Dubla Fisherman Group. A case of unnatural death has been registered at Sharankhola police station in this regard. Fishermen recovered two bodies. After a long 9-day rescue operation, the search was declared over on Saturday. However, the Coast Guard's rescue operation continued. Now even if a corpse is found, its appearance has been distorted. No fishermen on any fishing boat will be able to go to sea next season without life jackets, buoys and life-saving equipment. That decision was made on behalf of the Fisherman Group. He added that fishermen can know if there is a cyclone but many times fishermen do not know if there is a tornado. That is when the accidents usually occurs.
Shahidul Faraji, a fisherman from FB Rupsa in Sharankhola, said his fishing board was caught in a storm and sank in September 2016 along with 16 fishermen.
After floating for about 3 hours, Indian fishermen rescued them. Mannan, a boatman of the FB Mannan Boat of the same upazila, said that his board was caught in a storm and in 2016, 15 fishermen drowned in the deep sea. Later another fishing board rescued them after 2/3 hours.
He said on condition of anonymity that the fishermen did not have any problem with the health and safety of the fishermen and not having life-saving equipment on board. They think about business.
On 11 December 2014, 18 fishermen including Bilash Roy Kalu's FB Mukti - 1 fishing trawler from North Kadamtala village in Sharankhola went missing while fishing in the Bay of Bengal. Even after seven years, no trace has been found. According to Kalu, the owner of the trawler, the fishing trawler worth crores of Tk, which was built on credit, has been lost and. Family members of 16 missing fishermen are spending their days in extreme despair. On the other hand, on 21 September 2015, 19 fishermen of Baga village of Kachua upazila went missing while fishing in the sea.
It is said that in the last three decades, about one and a half
thousand fishermen have lost their lives due to cyclone while fishing in the sea.
Among them, 350 died in Super Cyclone Sidr, more than 300 in the sudden storm on September 20, 2006 and about 500 fishermen in
Dublar Char in the terrible cyclone of 1988.
Alhaj Saiful Islam Khokon, co-president of Bangladesh Fishing Trawler Owners Association, said that even though there are only 2/4 life buoys in the marine fishing board to save the lives of fishermen, life jackets are not kept due to indifference of boat owners.
Bagerhat District Fisheries Officer ASM Russell said it is mandatory to keep life buoys and life jackets on the sea-going fishing board to save the lives of fishermen. This is the responsibility of the Department of Marine Fisheries.
But there is no Bagerhat Marine Fisheries Department. A place is being sought in Sharankhola for this office. He said that the activities of this department will start within the next one year.