Country
'Kumira can be alternative to CRB for hospital construction'
---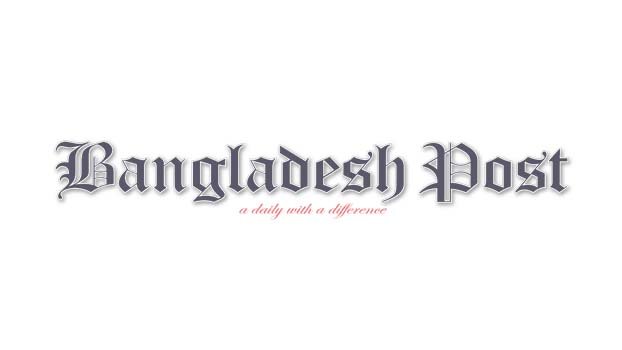 An alternative place in the movement against the construction of a hospital at the Central Railway Building (CRB) in Chattogram has been discussed in the Parliamentary Standing Committee on the Ministry of Railways.
There is no hospital in CRB. There is an opinion that the hospital may be located in the area of Tuberculosis Hospital where the railway is closed in Kumira of Sitakunda upazila of Chattogram.
The agitators see this discussion in the parliamentary committee as positive.
ABM Fazle Karim Chowdhury, Chairman of the Parliamentary Standing Committee on the Ministry of Railways and Raozan MP in Chattogram, discussed the alternative location of the proposed hospital in the CRB at a meeting of the parliamentary committee in Dhaka on Tuesday.
He said, "The hospital project in CRB is under PPP. It was asked in the meeting of the parliamentary committee why various projects including this are not happening. It was not discussed as a separate agenda.
"Chattogram needs a hospital. If it is not in the CRB area of Chattogram, it may be elsewhere. It must be in the interest of Chattogram. That is why I have decided to do it on the railway land in Kumira area. "
Discussions are now underway on whether the CRB's proposed hospital can replace the abandoned TB hospital in Kumira.
Highlighting the importance of the hospital project under PPP, Fazle Karim Chowdhury said, "There will be a 500-bed hospital as well as a medical college and a nursing institute. This is important for the people of Chittagong. We have discussed in the parliamentary committee, the meeting has been recorded. "
The Tuberculosis Hospital near Kumira railway station has been abandoned for about 30 years, a senior railway official said. Instead of CRB, there is talk of setting up a hospital under PPP at about 13 acres of railway land.
"Even if an alternative proposal comes, the decision will come from the Prime Minister's Office. The authorities have been adamant in their decision to set up a hospital in the CRB area. Now at least the alternative has been discussed. That's the decent thing to do, and it should end there. "
Railways has entered into an agreement with United Group to set up a 500-bed hospital and a 100-seat medical college under the PPP project at the traditional CRB, known as the 'Lungs' of Chattogram city.
Protests and agitations started in July last year when an initiative was taken to hand over the land in the project area to the hospital construction company.
Nagorik Samaj convener, sociologist Dr Anupam Sen said, "It goes without saying that there is no open space in Chattogram city now. There are many parks in Dhaka, but not in Chattogram. The only big open space now is CRB. "
He also said that he would appeal to the Prime Minister to protect the CRB, which is adorned with a hundred-year-old tree, which has witnessed many historical events.
Dr Anupam Sen said the proposed hospital project on the land of the abandoned railway hospital in Kumira would be 'good'. Member Secretary of Nagorik Samaj Chattogram Ibrahim Hossain Chowdhury Babul said, "This is also a kind of progress. We are hopeful that the CRB will be spared as it is being discussed in the parliamentary committee. Hon'ble Prime Minister will surely take the final decision considering the public interest. "