National
Joypurhat farmers expect bumper potato yield
---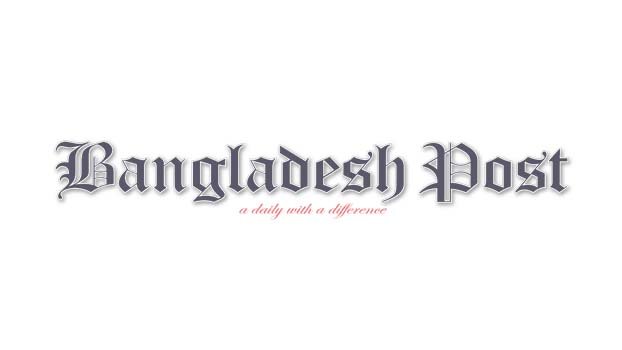 A total of 42,425 hectares of land have been brought under potato cultivation in Joypurhat district this year.
Farmers of the district are now smiling as they are expecting bumper yield of the crop and fair price in the market.
According to Department of Agricultural Extension (DAE), Joypurhat office, potatoes have been cultivated on 42,425 hectares of land in Joypurhat, known as the second largest potato producing district in the country. Of these, 6,150 hectares have been cultivated in Joypurhat Sadar Upazila, 8,050 hectares in Panchbibi Upazila, 6,300 hectares in Akkelpur Upazila, 6,060 hectares in Khetlal Upazila and 13,230 hectares in Kalai Upazila.
Last year, potato cultivation target as set at 9.5 lakh metric tons while the target has been fixed at 11 lakh metric tons this year.
In order to achieve good yield and target, farmers of the district have now developed improved varieties - Aristric, Cardinal, Diamond, Laura, Carriage, Ganola, Musica, Romana, Lal Pakri, and, local varieties - Pakri, Pahari Pakri, Bot Pakri. They have cultivated other varieties of potatoes including Oil Pakri, Fata Pakri, Jam Potato and advance variety of fresh potato.
Due to high price of potato seeds, this time the production cost against each bigha of potato is likely to be about Tk 15-20 thousand. However, production from each bigha is expected to be about 90-100 maunds.
Potato growers are now happy with the good yield. They are now celebrating the potato harvesting festival in the region.
Farmers Tajul Islam of Khosalpur Naopara, Abdul Momin of Thupsara, Mosharraf of Hajipara, Abdul Based of Balait and many other farmers said that they had cultivated potatoes with the hope of getting good yield and fair price. They demanded of the government to ensure fair prices of potatoes in the interest of farmers. They also said that they would take initiative from now to export potatoes abroad.
Belal Hossain of Atidasara village said, "Last year, I had cultivated potatoes on two bighas of land. This time, I brought five bighas of land under potato cultivation. Of these, potatoes have been harvested from three bigas of land. Taka 16 thousand has been earned as profit from each bigha."
Mojibar Rahman, a farmer from Kuralgari village in Khetlal, said, "I have cultivated potatoes on eight bighas of land and yielded 85-100 maunds of potatoes in each bigha. Price of the potatoes makes me happy."
Joypurhat DAE's Deputy Director SM Meftahul Bari said that to ensure bumper potato yield, the agriculture department is maintaining regular and personal communication and holding yard meetings with the farmers. Besides, leaflets have been distributed in five upazilas of the district to raise awareness among the farmers. This time the weather was also favourable, the farmers will get bumper yield, he added.