National, Back Page
Jobike service launched at DU
---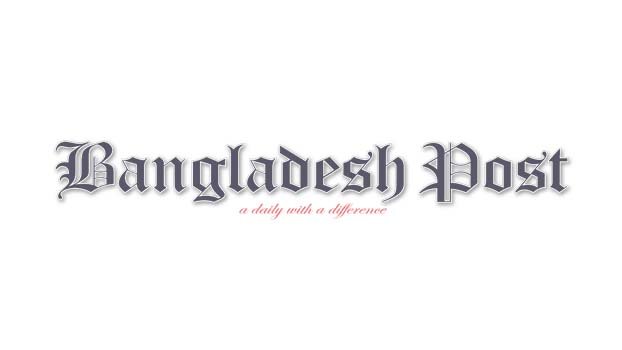 Bangladesh's first bicycle sharing app, JoBike service was formally launched at Dhaka University (DU) on Wednesday after an experimental session of a week from October 7. The Dhaka University central student's Union (DUCSU) along with Jobike launched this service with 100 bikes initially. The number of bikes will be increased within two months as per students demand. The whole project will run under the name of DU Chakkar.
The Vice Chancellor of Dhaka University (DU) Dr. Akhtaruzzaman inaugurated this service on Wednesday noon at the Teacher-Student Centre of DU. While speaking VC said, "It is a great initiative of DUCSU; students will be benefited through this. This will make students dynamic and also help to reduce traffic jam inside the campus".
While speaking as the chief guest deputy minister of Education Ministry Mohibul Hasan Chowdhury Nowfel said, "Leaderships is given to the people to work for the welfare of students and not to enjoy or lead a luxurious life". "All the leaders should keep it in their mind that leadership is a responsibility not a thing to enjoy", he added.
He also said, "Though our aim is different than others but we are asked in other countries why our universities failed to do better in world ranking", adding that 'Student leaders should work to ensure the best use of allocated budget for higher education'. "We allocate a huge amount of budget in higher education with an aim to make equal education opportunities for all classes of people", he added.

While speaking, DUCSU VP Nurul Haque Nur said, "We cannot meet all the demands of students but we are trying to meet their demands gradually". The secretary to student transportation affairs DUCSU Shams E Noman said, "One of the most wanted demands of general students was to introduce Jobike service in the campus. We introduced this service after getting positive response from the students".

"The fare for riding those bicycles will be kept at a reduced rate compared to other university campuses and residential areas where JoBike will be operational", he added. It will cost Tk. 2.5 for the first 5 minutes and after the first 5 minutes Tk.4.00 will be charged for every minute till the end of the ride, Noman said.

"We want Carbon free campus and it could the first step of this mission of making the campus free from carbon", Noman added. JoBike Founder Mehedi Reza, a former product operations manager at Alibaba Group thanked all the concerned people and said, "Jobike is not mine rather it belongs to you and you should take care of it".

"It was my first dream to introduce the Jobike service in Bangladesh and second one was to introduce it at DU, now my dream has come true", he added. JoBike -- bicycle sharing app -- started its journey from the tourist hub city of Cox's Bazar in January 2018. The service is now also available at Jahangirnagar University, Shahjalal University of Science and Technology (Sust) and Mirpur DOHS area of Dhaka.

DUCSU GS Golam Rabbani, cultural secretary Asif Talukder, Member Tanvir Hasan Saiqat among others were also present in the inaugural ceremony. The JoBike mobile application enables users to find bicycles for rent. After downloading the app, users will have to sign up and can then scan a quick response (QR) code on the bicycle to unlock it for use.

The Bangladesh Chhatra League, in its manifesto prior to the DUCSU elections, said that it would initiate the JoBike operations on the campus for easy movement of the university students.