Country
Jhum farmers now rely on combined farming
---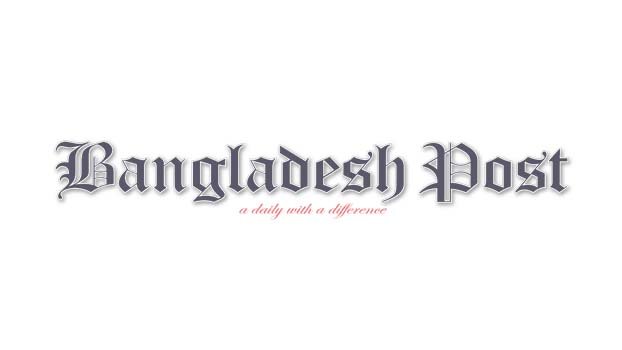 Paddy cultivation along with growing other crops on hilly land using the Jhum farming method is being popular now in Bandarban. Jhum farmers, locally known as Jumias, of the hill district are now spending busy hours harvesting paddy.
While visiting Jamini Para in Chimbuk area of Bandarban it was seen that a local Jumia Cham Poy Mro was seen busy in cutting jhum paddy with her three children.
When asked how the crop of zoom has been, she replied, "This year the yield has been better than other years, I hope we will get good yield of paddy. I have been cutting paddy for last two days. It may take another three days to finish the harvesting."
Cham Poy Mro's children Pauleng Mro, an SSC examinee, Taileng Mro, a class-6 student and Lengpau Mro, a class-5 student are very happy to help their mother in the paddy harvesting.
The same scenario was seen in different areas including Chindak Mro Para of Lama Upazila, Thoai Batang Para in Paindu Union of Ruma Upazila, Chanda Headman Para, Hebron Para, Mongpru Para, Pru Mong U Headman Para and other areas in Bandarban Sadar Upazila.
This time the yield in Jhum farming has been better than other years. In Jhum farming, along with paddy, sesame, barley, maize, cotton, chilli, eggplant, pumpkin, Kankan, Marfa, Chinal, sweet pumpkin, Sabarang, coriander leaves, different types of potato, aurum and some 30-35 types of other companion crops are cultivated in the area. After harvesting and threshing of paddy, Nabanna festival is also organised there.
However, local Jumias are no longer satisfied with the results of Jhum farming these days. Jhum farming does not provide good yield like before which becomes a matter of concern for the Jhum farmers.
Jhum farmers Chindak Mro and Kaitan Mro of Chindak Para in Lama Upazila said that Jhum farming is not as profitable as it was before.
Jumia Ram Kumar Tripura of Tangjhiri Para and Lalmun Hall Bom of Hebron Para said, "Now Jhum farming is done mainly in the hope of better yield of the companion crops. The companion crops bring three to four times more profit than the paddy."
Kunjalika Chakma of Jaymohan Para said that one can earn enough by selling various vegetables and fruits produced as companion crop from Jhum farming.
All Jumias admit in unison that at present Jhum cultivation is becoming non-profitable. One hundred percent of the 11 hill tribes living in the Chittagong Hill Tracts were once solely dependent on Jhum farming but, currently, most of them do not engage in Jhum farming anymore.
According to the Bandarban office of the Department of Agricultural Extension, in 2021-2022 fiscal year, some 14,586 Jumia families have cultivated around 8,707 hectares of land in the district. However, in the last fiscal year 2020-2021, the number of Jumia families was 15,408 and the amount of land cultivated was 9,020 hectares.
According to the 2013 census of the Bandarban Bomang Raja's Office, there were 16,291 Jhum farmers in 936 Para in 95 Mouzas of Bandarban district. Poet Yang Ngan Mro, a well-known research writer, says that Jhum cultivation cannot be done in one place every year. After cultivating a piece of land it has to be left arid for the next 3 to 5 years. Jhum farming has to be done in a cyclical manner and only on natural forest land.
Natural forests are declining day by day and Jhum farming is becoming unprofitable. In this way, the Jhum land as well as the number of Jhum farmers is decreasing gradually. At present, local Jhum farmers only engage in Jhum farming for food.