Country
Ishwardi farmers cultivate winter vegetable early for better profit
---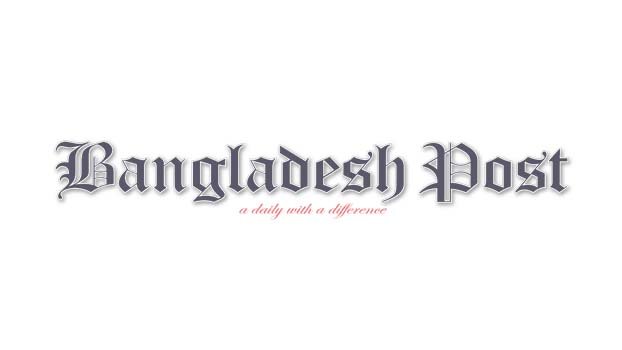 Farmers of Ishwardi Upazila of Pabna are now busy cultivating winter vegetables with the idea of earning more money by bringing the vegetables to the market in advance.
In the meantime, after a few days of rain, the fields have become suitable for sowing vegetables. So the farmers have come down to the field with full energy.
According to Ishwardi Upazila Agriculture Office, the target has been set to cultivate different types of winter vegetables in 3,000 hectares of land in the upazila this year.
Privately the target will be more. Chhalimpur, Muladuli, Ladhikunda, Sahapur and Pakshi Unions of the upazila have the highest cultivation of these vegetables. The Rabi season starts in October. The farmers here are already busy planting vegetables.
It is learned that Ishwardi Upazila is known as one of the vegetable and fruit growing areas in the country. More than 20 farmers have received state medals for their success in agriculture. Beans, turnips, radishes, carrots, eggplants, cauliflowers, cabbages, tomatoes, coriander leaves, pumpkins, sweet pumpkins, red spinach, spinach, onions, green chillies, etc. are widely cultivated here. There is also extensive cultivation of litchi, guava, kul and jackfruit in the country.
In some villages of the upazila, vegetable fields have been visited and farmers have been busy planting vegetable seedlings. Some people are planting vegetable seedlings to eat. Someone is weeding the field with onion weeds. At this time, the farmer of Charkurlia village of Ladhikunda union of the upazila said. With Akbar Pramanik. He said he has 20 bighas of land. He and 5 other farmers are cultivating winter vegetables in 20 bighas of land.
He has planted 5 bighas of carrots, 4 cauliflowers, 4 radishes, 4 eggplants and 3 bighas of land. After a few days of rain last week, the fields have become suitable for growing winter vegetables. He hoped that if the weather was favorable, there would be good yield of vegetables and profit on target.
Zillur Rahman, another farmer from Baktarpur area of Salimpur union of the upazila, is also busy cultivating winter vegetables. He has divided his 3 bighas of land and planted flower copies, tomatoes and potatoes. He is also hoping for a good profit this time.
Shahin Sardar, a farmer from Mahadevpur in Sahapur Union, said he has planted piara, baukul and litchi gardens on 25 bighas out of his 30 bighas of land. He has cultivated winter vegetables including carrot, cauliflower, coriander, lemon and radish in the remaining 5 bighas of land. As the weather is favorable, Shaheen Sardar thinks that winter vegetables will be produced more in Ishwardi this time than in other years, he added.
Ishwardi Upazila Agriculture Officer Krishibid Mita Sarkar said the farmers of the upazila pay special attention to winter vegetables. In this upazila, the farmers are spending their busy time with the aim of producing winter vegetables in three thousand hectares of land.
Moreover, a significant amount of vegetables, fruits and crops are planted in Ishwardi throughout the year. Ishwardi is now one of the leading upazilas in the country for winter vegetable cultivation.
Farmers do not want to leave the field land in any way. If the weather is favorable, a record amount of winter vegetables is expected to be planted in Ishwardi this year.