All Section, City
'IP TV registration guidelines soon'
---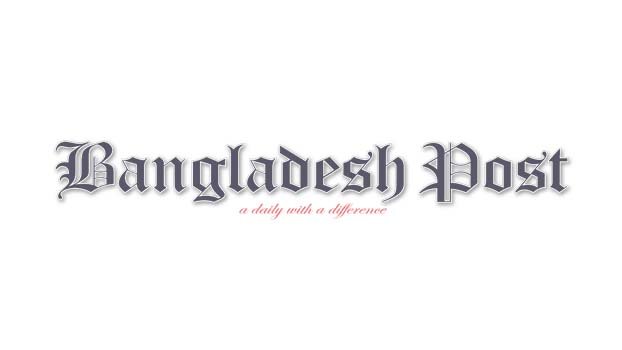 The registration of IP TV will be given soon and the guidelines will be made before that, said the Minister of Information and Broadcasting Dr Hasan Mahmud.
Describing IP TV as a medium of new media, Minister Hassan Mahmud said, "We want new media to be more developed but at the same time it should not be used differently in any way, so that our culture and heritage is preserved."
Our new generation can use this medium to build life, they can become more convinced in building life, patriotism, values and affection towards country can be developed among them. At the same time, there is a possibility of them becoming machines with the use of gadgets. So, it is important to keep an eye on that, the minister added.
"To that end, we are setting a number of guidelines and our goal is to further develop this sector. We are doing this for the needs of the country on the basis of rules and regulations and for the need to build the next generation, so that it can be used to take the country to Bangabandhu's dreamt position", he further added.
Dr Hasan Mahmud said this to reporters on Wednesday after a meeting on IPTV Registration with State Minister for Information and Communication Technology Zunaid Ahmed Palak, Information and Broadcasting Secretary Md Maqbool Hossain, Secretary for Posts and Telecommunications Md Afzal Hossain and the heads of Bangladesh Telecommunications Company, Bangladesh Telecommunication Regulatory Commission and the Information Department.
The Information Minister said that in addition to IP TV, the meeting also discussed OTT platform policies and other new media. They have reviewed many of these evolving versatile mediums and at the meeting they decided that the registration of IP TV will be given very soon, before that the guidelines will be made.
Dr Hasan said, "Today, under the leadership of Bangabandhu Kanya Jannetri Sheikh Hasina and under the guidance of Sajeeb Wazed Joy, ICT Adviser to the Prime Minister, Bangladesh has become a truly digital Bangladesh. The idea of this Digital Bangladesh came from Sajib Wazed Joy, which was implemented by Prime MinisterSheikh Hasina. Accordingly, multifaceted broadcasting activities are taking place in our country. Earlier, broadcasting was done only through radio and television. Now it is being broadcast through new media."
The Information Minister said, "We have taken initiative to give IP TV registration in Bangladesh. About 600 applications have been submitted. We have taken the initiative to give registration by verification and selection of many has been completed. Our meeting today is aimed at setting a guideline i.e. registration conditions before registering. Although we are taking care of this issue, other ministries, especially telecom and ICT are involved in this issue too."
State Minister for ICT Zunaid Ahmed Palak said the means of entertainment, education and training have changed in the era of massive expansion of information technology. At a time when it was limited to electronic or conventional print media, new media such as social media, internet protocol television and radio, over the top (OTT) platforms, video streaming, video on demand have been created.
Additional Secretary of the Ministry of Information and Broadcasting Md Mizan-ul-Alam and Khadija Begum, Chief Information Officer of the Information Department Md Shahenur Mia, Managing Director of BTCL Dr Md Rafiqul Matin, Joint Secretary of the Ministry of Information and Broadcasting Md Abdus Sattar Sarkar, Director of BTRC Lt Col Reza, Deputy Secretary of the Ministry of Information and Broadcasting Ruzina Begum, Law Officer Md Saidur Rahman Gazi and others were present.