National, Front Page
More sets of Metrorail reach Mongla port
Interface test run over flyover next month
---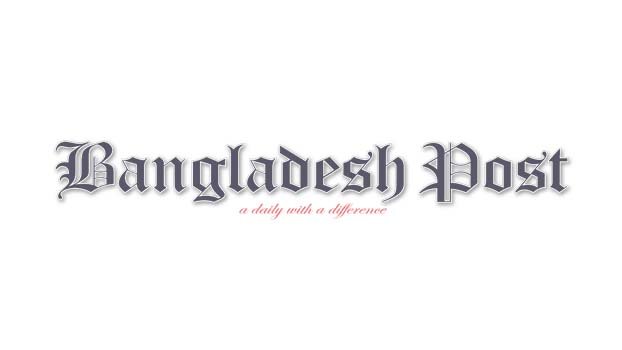 The test trail of the country's first ever Metrorail over the flyover will be conducted in August. However, the exact date is yet to be confirmed.
On the other hand, the third and fourth Metrorail sets reached Mongla Port on July 20. These sets left from Kobe seaport of Japan on June 22.
On July 22, both the metro train sets have been unloaded at four barges at Mongla port. The Metro train set is expected to arrive at Dhaka Mass Transit Company Limited (DMTCL) depot in Uttara in the third week of August through river routes after completion of customs and VAT related works.
Meanwhile, the rate of coronavirus infection has increased among the people involved in the project. As a result, the pace of work has slowed down a bit, DMTCL sources said.
The trial run of Metro Rail from Uttara to Pallabi is scheduled to start outside the depot in August. This is called interface test. Through this, the coordination of everything including train, railway line, electricity and signal system will be tested. This test may take up to six months to complete.
It will run first from Uttara to Pallabi and then to Agargaon. The trial run will be conducted at the same speed and in accordance with the rules that are to be followed during the commercial operation with passengers. This will continue for another six months.
According to project details, in order to achieve the target of Early Commissioning, the construction work is going on in compliance with the hygienic rules and maintaining physical distance in the ongoing COVID-19 situation. As of June 30, the overall progress of MRT Line-6 is 67.63 percent. However, July's report has not been completed yet.
As of June, 734 workers and officials have been affected by the virus. Of these, 66 people were infected in June.
DMTCL managing director MAN Siddique said, "We are marching ahead with our aim to conduct trial run over the flyover next month. We did not stop our project work despite the Covid-19 threat. Soon we will finalise a concrete date for the trial run."
The government has plans to launch Metro Rail from Uttara to Agargaon. DMTCL authorities have set a target of launching trains on this route from December next year.