National
Int'l Biodiversity Day observed in Rajshahi
---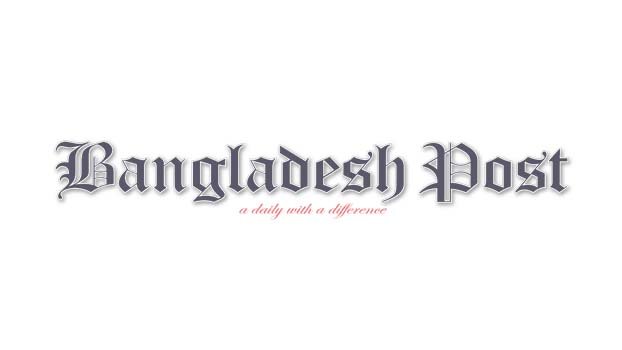 A human chain was formed in observance of International Biodiversity Day by Biodiversity Preservation Alliance (Jibo Boichitra Sangraskhan Jote) behind Rajshahi Central Jail on Saturday morning. The BPA also organised a discussion meeting and held a tree plantation programme after the human chain programme.
Presided over by the Convener of BPA Dr. Mahfuzur Rahman, the meeting was conducted by Raihan Halim. The inaugural speech at the discussion meeting was delivered by renowned Ornithologist Hasnat Rony.
Among others, the meeting was addressed by female organiser Advocate Fatema Meeta, Green Voice spokesperson Dr. Salehin Sakib, Advisor of Paribarton Atiqur Rahman Labu, Member of Khelaghar Selim Monowar, Convener of Samajik Naibichar Mahbub Zaman, Syed Ahmed Babla, MA Malek Tuhin, Rocky Islam, Sadequl Alam and Bipul Rahman.
The speakers at the meeting mentioned, it was necessary to build social consciousness and a social movement to preserve biodiversity of Bangladesh.