Country
Indigenous people picking 'Shaluk' for lack of work
---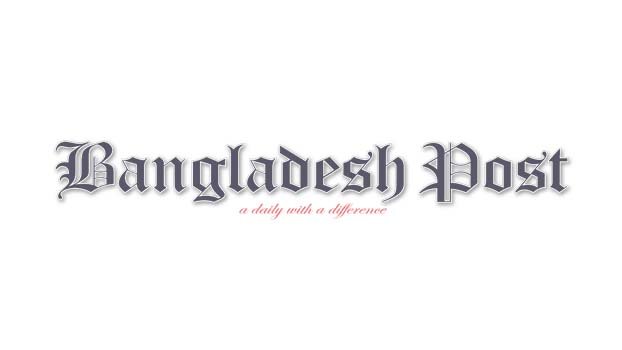 People of various small ethnic groups including Orao, Mahato, Santal, Murari, Rabidas, Konkadas, Singh, Teli, Turi, Baraik etc live in Tarash upazila of Sirajganj. However, their number is gradually decreasing due to various adversities.
About 80 to 90 percent of members of the small ethnic groups are landless. So they have to make a living by labouring or farming. In the past, there was a great demand for small ethnic farmers as they do not shy away from hard work and adversity.
However, as they do not have much work at present, they are now making a living by collecting 'Shaluk' flower from the submerged fields and selling them in the market. 'Shaluk' is a common water-borne flower of our country. The scientific name of 'Shaluk' flower is Nymphaea Stellata. This aquatic plant is native to the Indian Subcontinent.
It can be seen that men and women of small ethnic groups are collecting 'Shaluk' flower in groups at several Beels in areas including Srikrishnapur, Sastan, Khutigachha, Solapara and Bidimagura of Sadar Union; Poushar and Kalibari of Madhainagar Union of Tarash Upazila.
Nipen Kumar, an indigenous farmer, said these ethnic agricultural workers used to prepare seedbeds, grow grains and other crops as well as used to raise livestock. Now when there is no work, they are picking 'Shaluk' flower to make a living. They are collecting 'Shaluk', taking them home, boiling them in hot water and selling them in the market. Per kg of 'Shaluk' is currently being sold for Tk 70-80.
Moyna Rani of Srikrishnapur village under Sadar union of the upazila said, "Since there is not much work in hand now, we are picking 'Shaluk' in groups from various water bodies in the area and sell it in the market. Our families are solely living on the money that we get from selling the picked 'Shaluk' in the market."
Tarash Sadar Union Parishad Chairman Md Babul Sheikh in this regard said, "When I get the allocation from my Union Parishad, I help the people of small ethnic groups.
However, as they do not have work during the monsoon season, they make a living by picking 'Shaluk' in the
meantime."