Country
Imams can play vital role to control noise pollution
---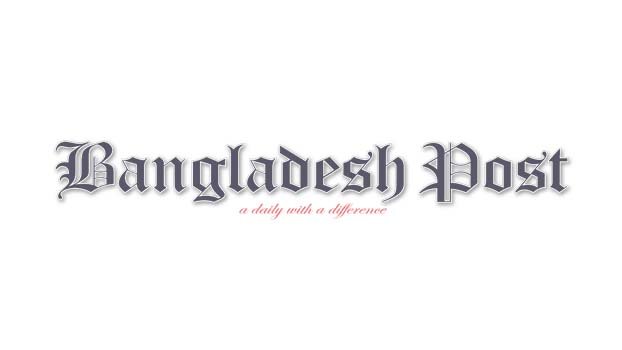 Speakers at a training programme have said that positive thinking and ethical behavior are important in controlling environmental problems, including the noise pollution. Imams of mosques can play a vital role in this regard. The speakers called upon the Imams to come forward in controlling the noise pollution.
Department of Environment (DoE) arranged the training on the role of Imams in controlling noise pollution in the conference room of the Deputy Commissioner (DC) office in Rangpur on Monday (September 20).
The training was arranged under the DoE's 'Integrated and Participatory Project on Noise Pollution Control', says a press release of DoE issued by its Additional Director General and the project director Md Humayun Kabir.
Divisional Commissioner of Rangpur Md Abdul Wahab inaugurated the training programme as the chief guest with Rangpur DC Md Asib Ahsan in the chair. Divisional Director of Directorate General of Family Planning Md Mahabub Alam spoke as the chief guest at another session of the training programme. DIG of police for Rangpur range Devdas Bhattacharya, DoE's Additional Director General Md Humayun Kabir and Associate Professor of ENT Department of Rangpur Medical College Dr Md. Ahsanul Habib were present at the event as special guests. Director of Islamic Foundation Agriculturist Md Nurul Islam, former Director of Health Department Dr Md. Mozammel Hossain, DoE's Deputy Director of Mej-Babul Alam, Maulana Mohammad Ali, President of National Imam Association Md Hafizul Islam and others also spoke on the occasion.
During the discussion, the Imams, who joined the training session, vowed not to pollute the environment and promised to make people aware about the harmful impact of sound pollution.
Speaking as the chief guest, Md Abdul Wahab said that Islam does not support acts that harm the ecology and environment. He called upon the Imams of mosques to raise awareness among the people on the basis of religious ideology on harmful issues like noise pollution.
In his welcome address, Md Humayun Kabir highlighted the overall sides of the project and commented that Imams can play a vital role for the environment. He hoped that the Imams would come forward with sincerity to control the noise pollution.
Devdas Bhattacharya said that law alone can't control some issues such as noise pollution. Awareness and values are also needed to address the issues. Imams play a significant role in developing moral education.
Md Asib Ahsan expressed his initiative to control noise pollution. The Rangpur DC said that they would carry out more publicity to implement the silent zones in the city declared by the Rangpur City Corporation.
Md Mahabub Alam in his speech commented that Imams of mosques are respected and leading persons of the society. As a result, they can make people more aware in controlling noise pollution.
Highlighting various aspects of the health and mental damage caused by the noise pollution, Dr Md. Ahsanul Habib said that the number of patients is increasing day by day.