Country
Illegal nets jeopardise native fish in Barishal
---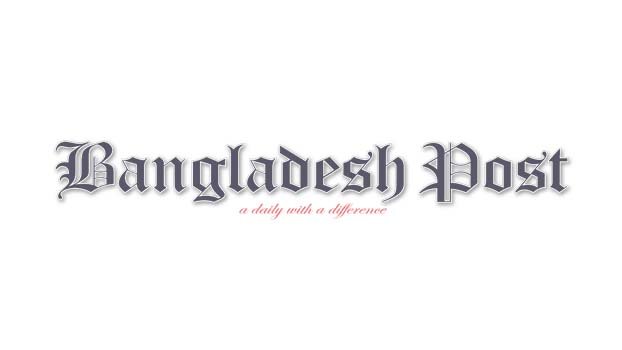 At a time when the government and the fisheries department are struggling to stop the use of current nets, fishermen are using a special trap called China Duari to indiscriminately overfish the river to destroy the country's fisheries.
However, the people concerned think that the use of this net will cause the native species of fish to be in dire straits in the future. As there is no law of the fisheries department to stop the use of such harmful traps, the fisheries department is not able to take any effective measures. However, the Fisheries Department is conducting regular operations in the river by applying various sections and sub-sections of the Fisheries Act.
On the ground, various areas of Barishal have been visited; various aquatic animals including fish fry are being killed by banning currents, china-duari, vessel nets, bamboo mats made of bamboo mats in canal-bills to kill local species of fish. Even native species of fish are being killed by hook spears from evening to late night.
All kinds of native species of fresh water fish in river are caught in fine traps. Especially native species of egg-bearing fish are also not immune to these traps. Rivers, canals and small rivers are gradually becoming devoid of fish.
China Duari is usually one to one and a half feet high, 60 to 100 feet long and has a small fluted shape. 4 iron rods and a ring of rods are made in the shape of a box and surrounded by a fine mesh. The price of each China duari is 8 to 10 thousand taka. Easy fishing means more income and less effort.
A fisherman named Bimal Halder, who hunts fish with China Duari, said that all kinds of fish get trapped in this trap. Earlier fiehemen used to use current nets but due to regular raids by the Fisheries Department they have stopped using current nets and now they are using China Duari. In this network, the cost is less and the income is more. China net has already made an inroad into fishing of local varieties all across the country, threatening their existence. No reports on their sources are available as yet. However, there have been a number of reports expressing concern about the disappearance of local fish as the net spares neither the young nor the grown-up fish. Unscrupulous fishermen are little aware that the wholesale fishing will destroy the local stock sooner than later. Once again, the district and upazila administrations in some areas are taking actions against the use of this killer net. But these are isolated incidents and do not address the problem at its roots.
The International Union for Conservation of Nature (IUCN) published its Red List of Threatened Animals in Bangladesh for the first time in 2000. At that time 54 freshwater and brackish fish species were in the list of the 'threatened'. Of them 12 were listed as critically endangered, 28 endangered and 14 vulnerable. In its updated list it prepared in 2015, the threatened fish species rose to 64, nine of which were found to be critically endangered, 30 endangered and 25 vulnerable.
By this time, Bangladesh Fisheries Research Institute (BFRI) and the Department of Fisheries (DOF) have made possible the breeding of some local varieties of fish in hatcheries for their successful production in natural habitats.
This has been a highly celebratory achievement on the part of our local scientists. But such efforts will go in vain if the use of Current net and China net cannot be done away with. A concerted and serious effort is needed to bring an end to the supply sources both local production and import of the illegal nets. The factories will have to be done away with in order to save local fish species from extinction.
Md. Matiar Rahman, associate Professor in the Zoology department of Barishal Government Brojomohun College, said that the process of catching fish with China Duari causes both economic and environmental damage. He said that once the Chinese gill nets are released in the river, fish, fry, and even fish eggs emerge. Again, not all fish caught are 'targeted' fish.
Explaining the matter, he said, 'There is no demand in the market - many fish are caught. They are thrown away by fishermen, but most of the time they don't survive. This means, these fish could no longer reproduce. There may be many fish in it, which are endangered species'.
According to experts, more than 100 indigenous fish species have become 'almost absent' from the market in Bangladesh in the last few decades.
According to the Fisheries Protection and Conservation Act in Bangladesh, every fish reared in open water must be hatched and hatched once. Prior to that catching fish fry was a legally puni shable offence.