National, Front Page
Hundreds throng book fair
---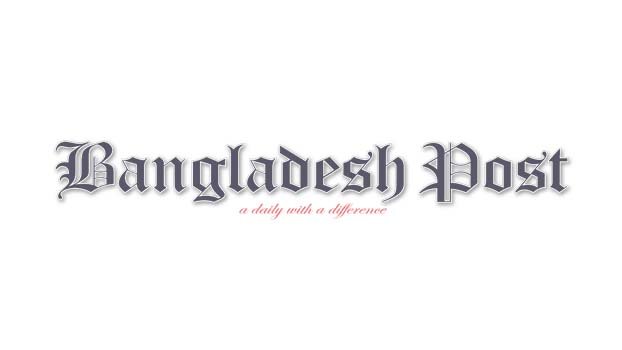 The Amar Ekushey Book Fair wore an animated look with the vibrant presence of thousands of enthusiastic book lovers on its fourteenth straight day, Saturday.
People of all strata thronged the fair to purchase chosen books, have fun and meet with friends and beloved persons.
With huge enthusiasm and curiosity, thousands of visitors of all ages flocked to different stalls and pavilions to find books of their beloved writers.
In the atmosphere of enthusiasm and love,the booklovers were seen roaming around the fair venue as the sale at the stalls increased significantly.
The stall attendants were found busy dealing with the visitors and big smiles flashed on the faces of the publishers as crowds thronged different stalls and pavilions.
Since the beginning, long queues built up in front of every entry point like on any other weekend days. Most of the visitors were young people and teenagers donning colourful attires.
Readers were found buying poetry books in great numbers. Sellers said books on science fiction and fiction are in high demand too.
Nur Hossain, a student of City College was seen visiting the book fair with a group of friends in festive attire.
"Book fair is a place to have a great get together. We usually come here to purchase books, have fun and meet with friends," he said.
At the Shishu Prohor (children's hour), the fairground was buzzing with children as the fair has dedicated four hours -1100am to 300pm - specially for children on every Friday and Saturday.Hundreds of children crowded the Sishu Prahar, adding joyful cheers and festivity to the fair.
People of all ages, especially students and parents with their children, were found browsing through books at different stalls.
The authorities have allotted 179 units at the Bangla Academy ground to 126 organizations and 694 at the Suhrawardy Udyan to 434 organizations and a total of 34 pavilions have been allocated this year.
Like in previous years, stalls for the mainstream publishing houses have been built inside the Suhrawardy Udyan while government organisations and the Bangla Academy stalls have been placed within the Bangla Academy compound.
Holding of the fair on the Bangla Academy premises began informally in 1972, only to be institutionalised in 1978. The fair was then named Amar EkusheyGranthamela and subsequently a guideline for it was formulated in 1984.