Country
Human chain formed protesting terrorism, extortion in Rajshahi
---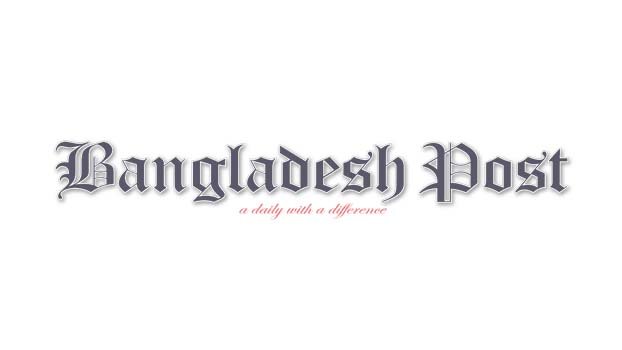 Several hundred traders and businessmen of Nimtola crossing area under Rajpara police station formed a human chain at Nimtola area on Saturday morning in protest against looting of money, extortion and assaulting the local traders by a gang of terrorists on Friday night around 8-30 pm.
The speakers at the human chain demanded to arrest the terrorists and extortionists immediately and to take legal action against them.
Speakers Pintu, Siddik, Zahid, Shirajul, Rubel, Shariful, Kashem, Kajal, Bakker, Rocky, Afzal, Nayan and Sobuj said, terrorists of Nimtola Mohalpara area including Riton(30), Ratan(27) and Chhoton(25) stormed at the fruit shop of Taijul, bargar shop of Saddma and another shop of Naim and demanded toll from them by brandishing pistol and sharp-weapons. When they refused to pay them any toll, their terrorists hit them indiscriminately with sharp weapons on their heads and hands.
As a result, Taijul was injured severely. However, local people rescued him and admitted him to Rajshahi Medical College Hospital in a critical condition. The gang of terrorists also allegedly assaulted some other traders who came to resist them.
Traders at the human chain further alleged the same terrorist gang often realizes the toll from the local traders and assaults those who do not agree to pay them the toll. They mentioned, their business is limping due to the lockdown and they have turned further helpless due to indiscriminate extortion by the terrorists. They said the terrorists looted Tk 50,000 from Taijul, Tk 200,000 from Saddm and Tk 13,000 from Naim and escaped the spot unabated.
Meanwhile, ASI Mamun of Rajpara police station visited the human chain site and assured the traders to resist any terrorist activity and extortion in the area. He also formed a Terrorist Resistance Committee with the local traders with the organisers of the human chain and assured them.
Mazharul Islam, Officer-in-charge of Rajpara police station informed he has learnt about the incident. No one has filed any case in this connection so far.