National, Front Page
HSIA 3rd terminal construction work progressing fast
---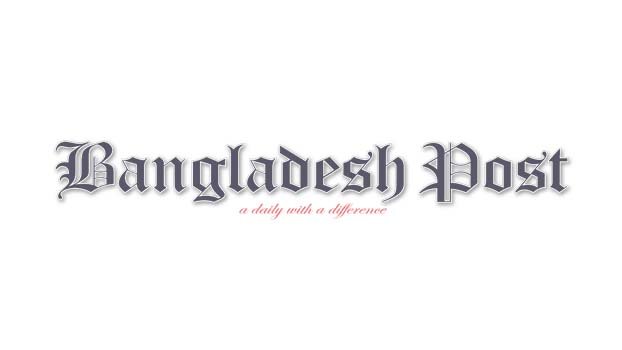 The construction work of the third terminal at the Hazrat Shahjalal International Airport (HSIA) is progressing fast amid the coronavirus pandemic. The authorities concerned are hopeful that they would be able to open the terminal ahead of its schedule.
Chairman of Bangladesh Civil Aviation Authority, Air Vice-Marshal M Mafidur Rahman while talking to Bangladesh Post said, "We are too much conscious about the construction work of the third terminal. The third terminal will play a vital role in accelerating the country's economic activities including trade and tourism."
"Work on the project of the terminal is ongoing in full swing when the whole world came to a standstill due to the spread of Covid-19. The construction of this terminal is expected to be completed in June, 2023. However, we hope that the work would be completed ahead of schedule," added Mafidur Rahman.
Till June, the construction work has achieved 17.5 per cent progress.
Earlier, Minister of State for Civil Aviation and Tourism Md Mahbub Ali while visiting the construction site said, "The size of this terminal will be more than double than that of the existing airport. The terminal will be connected to a tunnel from Ashkona Hajj Camp that will facilitate the pilgrims to enter the airport directly from the Hajj camp".
In this terminal of 5,42,000 square meters, aprons (place to park planes) have been made to hold 37 planes at a time. The terminal building will be of 2,30,000 square meters which will have the touches of all the significant and sophisticated technologies of the world.
There will be a rapid exit and connecting taxiway and main road beside Le Meridian Hotel to enter the airport. Besides, a subway will be built to connect the Dhaka Elevated Expressway with the airport. The project was approved by ECNEC in October, 2017.
Earlier in 2015, the feasibility study report on the third terminal was presented to Prime Minister's Office. Prime Minister Sheikh Hasina directed the authorities concerned to implement the project as soon as possible. Hazrat Shahjalal International Airport would be able to handle 0.8 million passengers and 0.2 million tonnes of cargo annually.